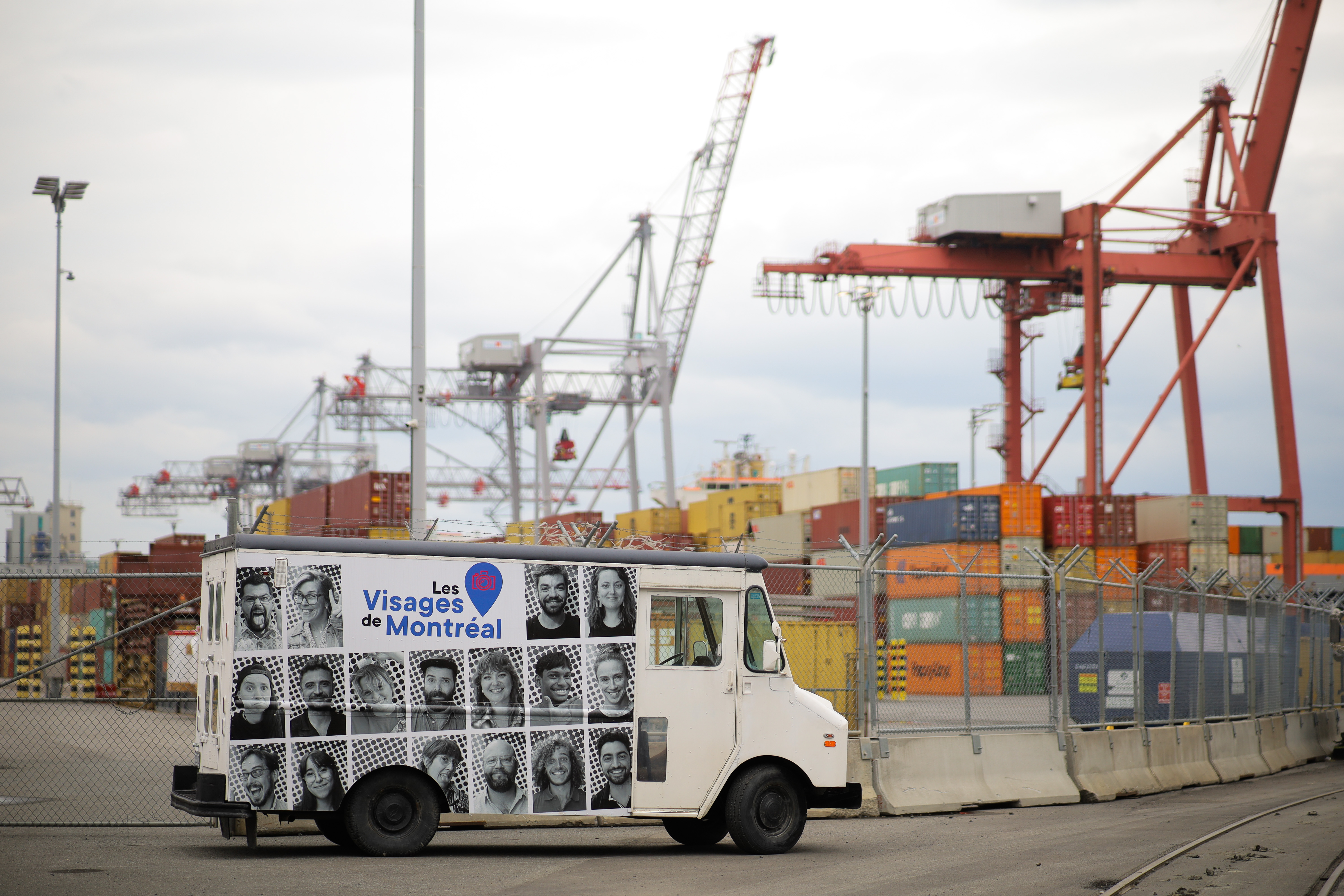 Call for participation in the collective work, Les Visages de Montréal
The Port of Montreal is participating in the
Inside Out
Project Group Action entitled Les Visages de Montréal. Launched by French artist JR, who has already wowed his way through many big cities worldwide, the Montreal version of this public art piece will consist of photos of port employees, partners and users of port facilities. These portraits will be displayed on buildings in downtown Montreal, but will be most highly visible on our Grand Quay facilities.
Organized by the Quartier des Spectacles Partnership, this international project is a unifying body of work created to honour the resilience of all Montrealers, but showcasing employees and members of the port community, after so many months of pandemic.
Several Montreal institutions are taking part in the project. What makes our participation stand out is being able to display the work on the largest surface in Montreal – 5,500+ square feet at the Grand Quay of the Port of Montreal. The installation can be seen from the green roof until the end of 2022.
The Port of Montreal invites its partners to get involved in this project and join this solidarity movement. A photo-booth truck will be at the Grand Quay this Sunday, July 25, from 11 a.m. to 5 p.m. All ages are welcome to come have their photo taken and be part of the project.
By doing so, Les Visages de Montréal will make it possible to raise the visibility of thousands of faces, including those of the marine and port community, downtown and at the Grand Quay!