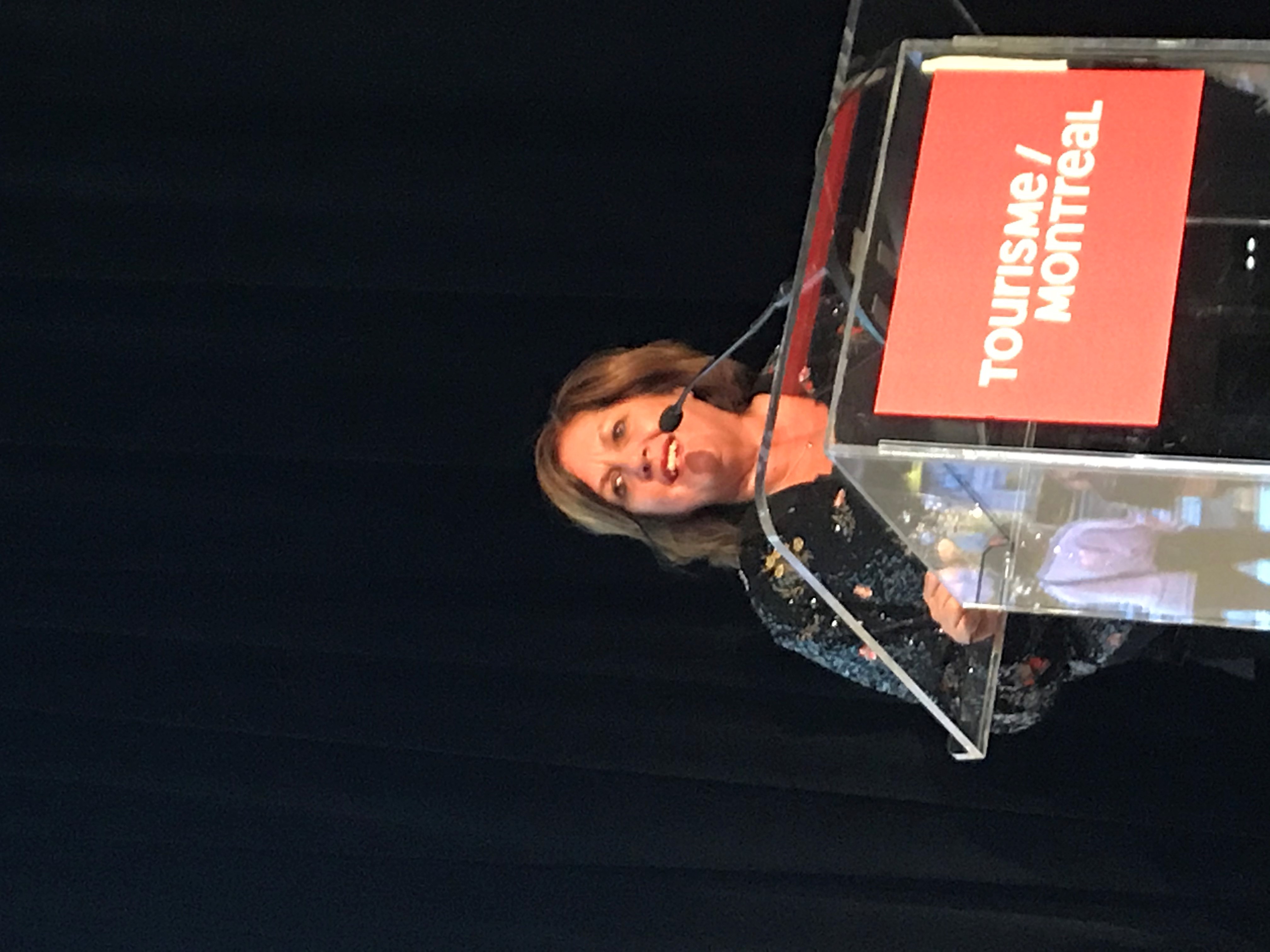 Tourism Montréal singles out Sylvie Vachon as the winner of its Grand Bâtisseur award
The MPA is proud to announce that its President and CEO, Sylvie Vachon, yesterday received the Grand Bâtisseur award as part of the 2020 Tourisme Montréal Distinction Awards.
Celebrating the achievements of Montreal companies and key players in the tourism industry, this award honours the Port of Montreal's Grand Quay and its observation tower, currently under construction, which is already adding to the city's appeal and the excellent reception that cruise ship passengers enjoy.
The observation tower, set to be inaugurated in the summer of 2021, completes the project works on the Grand Quay of the Port of Montreal, which in addition to offering a modern cruise terminal, provides public spaces unlike any other in Montreal and a Port Centre with the free exhibition All aboard!
The future 65-metre-high observation tower will offer cruise passengers a special vantage point from which to discover the city as soon as they arrive at the Port, and will give Montrealers the legacy of a new architectural emblem in their urban landscape.
Learn more about the Grand Quay, click here.