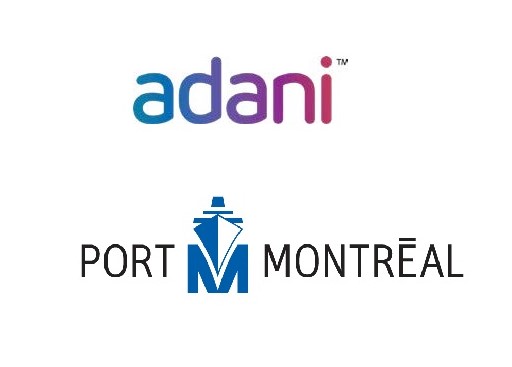 The Port of Montreal and the Adani Group renew their cooperation agreement
Trade ties between India and Canada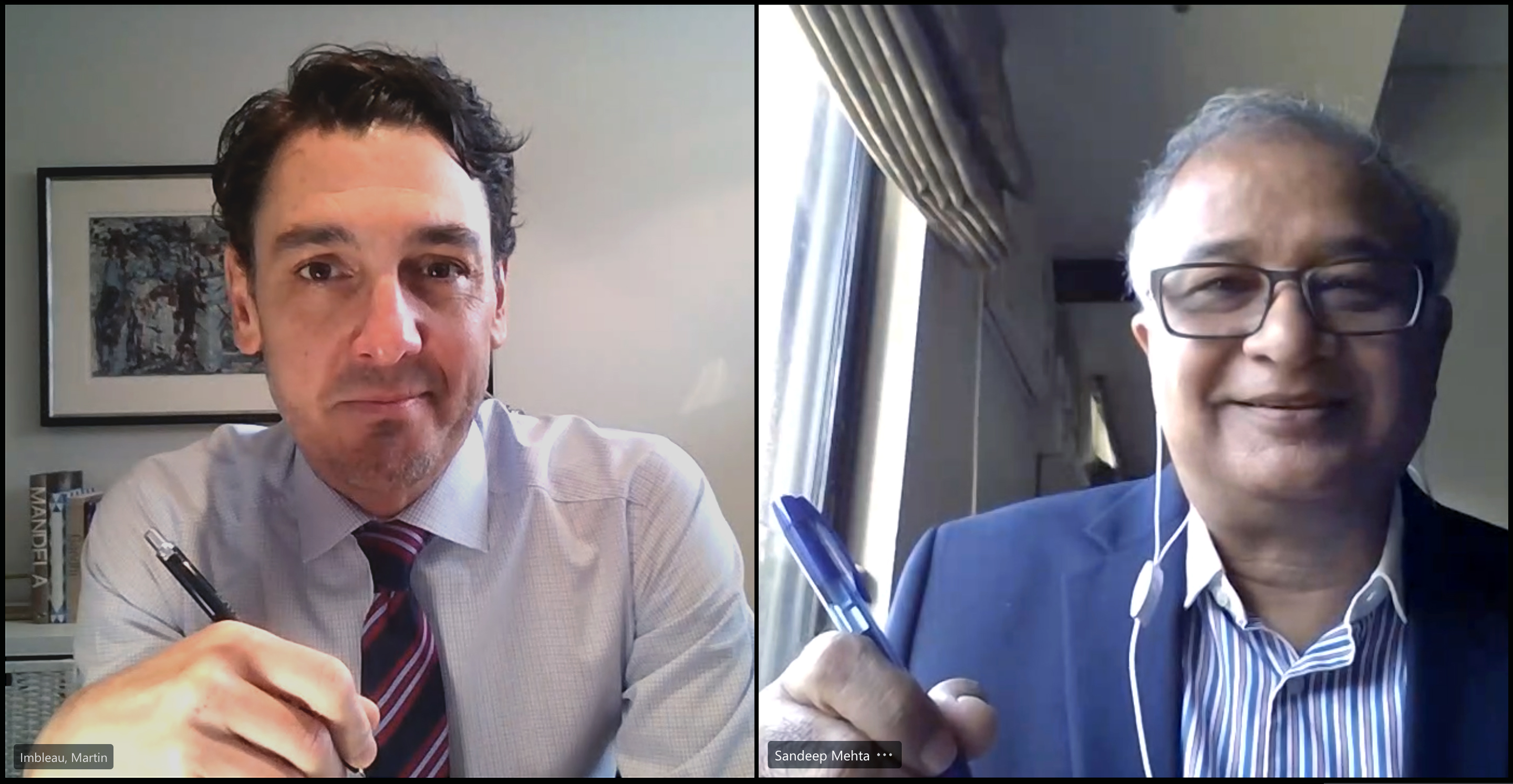 Montreal, May 6, 2021 — The Montreal Port Authority (MPA) and the Adani Group renewed their cooperation agreement on April 22, 2021, for a period of five years. This new agreement continues the joint work begun in 2018 with the signing of the first agreement between the two port authorities: a collaboration focused on business development, marketing, information sharing on marine operations, new technologies and industry best practices.
A leading player in India's transportation logistics industry, Adani Ports and Special Economic Zone Limited (APSEZ) operates, among others, Mundra Port, India's largest commercial port, in Gujarat State. Like the Port of Montreal, it is a diversified port handling liquid and dry bulk and more than 5 million TEUs annually, and welcomes such major international shipping lines as CMA CGM, COSCO SHIPPING Lines, Hapag-Lloyd, Maersk, MSC and OOCL. The connection between the two ports is through transshipment ports in the Mediterranean.
Trade relations between India and Canada have grown substantially in recent years. In 2020, India represented 8% of the volume of containers transiting through Montreal, while this was an almost non-existent market just 10 years ago.
The success of the first protocol signed in 2018 and the productive exchanges established between the two ports in recent years, together with the shared values of both port authorities, prompted the decision to renew the cooperation agreement. In doing so, this new agreement will consolidate the existing ties between the partner services of both ports, enhance commercial relations and continue the work initiated over the years, including the search for best practices, optimization of its logistics services and port facilities, and the application of new technologies to marine and intermodal transport.
Areas of interest shared by both port authorities include:
Seeking innovative solutions to ease truck traffic in the vicinity of port facilities
Developing green energy
Planning and efficiently distributing goods in the intermodal network
Sharing information on container traceability
Developing port infrastructures
"It has been a pleasure to work with the Port of Montreal team and the first 3 years of our collaboration has been highly beneficial. With the exponential growth in trade between India and Canada as a backdrop and a number of very focused initiatives, I feel very confident that the next phase of our agreement will be even more productive for both parties," said Captain Sandeep Mehta, President of Adani Ports and Special Economic Zone.
"India represents a market of the future for the Port of Montreal. With this agreement, the Port of Montreal strengthens its strategic position as the North American gateway to the Asian container market. Sharing information and best practices, innovation and transparency are among the core values on which we are building our future vision and international business partnerships. Also, beyond the trade links between our two countries, we are united in the vast collective fight against the COVID-19 pandemic. At a time when India has been hit hard by an unprecedented wave, we offer our full solidarity and support to our colleagues and partners," said Martin Imbleau, President and Chief Executive Officer of the Montreal Port Authority.
About the Port of Montreal
Operated by the Montreal Port Authority (MPA), the Port of Montreal is the second largest port in Canada and a diversified transshipment centre that handles all types of goods: containerized and non-containerized cargo, liquid bulk and dry bulk. The only container port in Quebec, it is a destination port served by the largest shipping lines in the world. It is also an intermodal hub with a service offering that is unique in North America, featuring its own rail network directly dockside connected to Canada's two national rail networks. The MPA also operates a Cruise Terminal and a Port Centre.
The MPA factors economic, social and environmental components into its corporate initiatives. This commitment is governed by a sustainable development policy whose guiding principles focus on involvement, cooperation and accountability. Port activity supports 19,000 jobs and generates $2.6 billion in economic benefits annually.
— 30 —