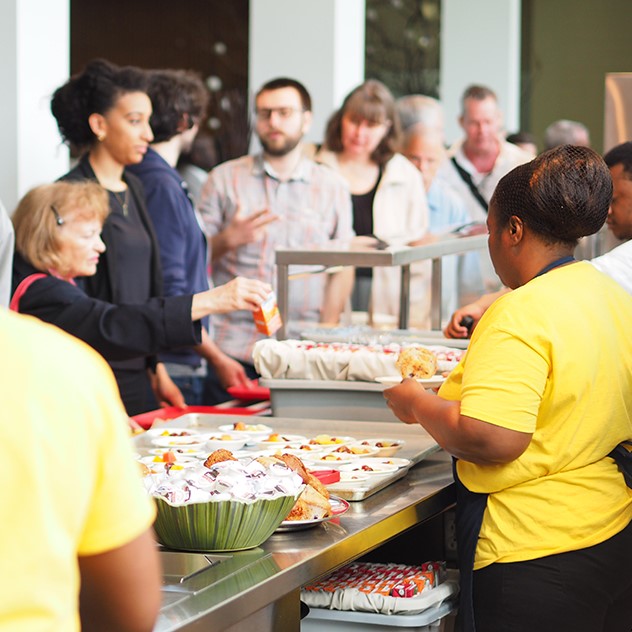 Chic Resto Pop: Re-engineering against poverty
For 35+ years, Chic Resto Pop has been tackling the scourge of food insecurity and social exclusion in the neighbourhood where it was founded, Hochelaga-Maisonneuve. Behind its daily actions on every front, we find a motivated and determined team that is especially rich in ideas!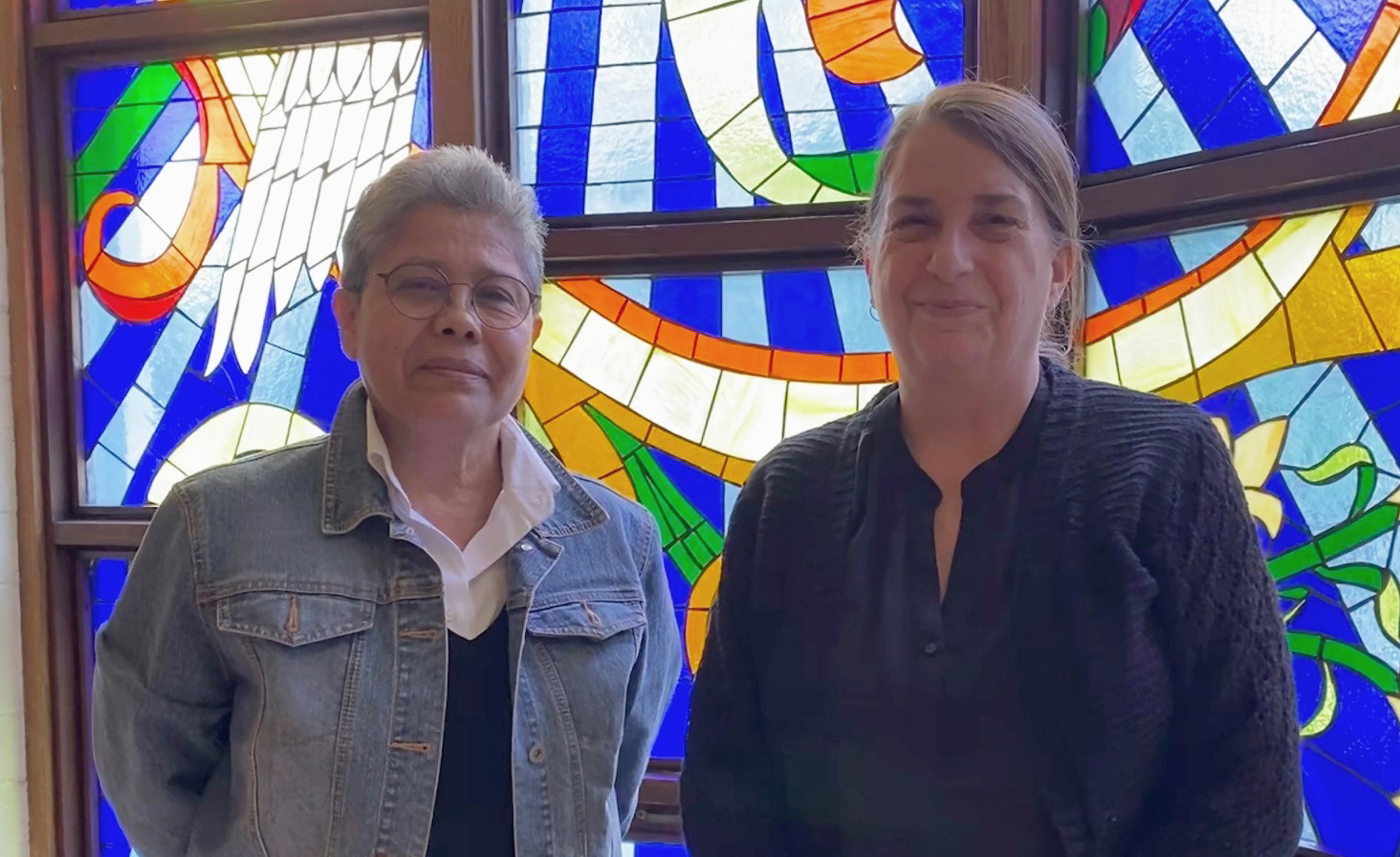 Social innovation
The figures posted by the organization are impressive. More than 140,000 meals cooked and served to people in need, more than $250,000 worth of food saved per year, collected in donations and cooked. In the neighbourhood, "the needs are enormous," said Miriam Morin, managing director of Chic Resto Pop, "and COVID set us back a few steps."
The team at the helm lacks neither dynamism nor creativity. Social innovation is rooted in the organization's DNA. Its inception in 1984 came about when "a group of young people on social assistance, who were looking to improve their lot, noticed that there was a lot of unsold but still edible food in grocery stores. They started to cook that food and sell it for a small fee, creating a job for themselves," said Miriam, who directed food services in the health care system for several years before starting to run Chic Resto Pop.
Since those early days, the organization has evolved, diversified its offer, reviewed its proposals and reinvented its ways of doing things to meet the needs of the population. Today it is multifaceted: an all-in-one social economy, community action and socio-professional integration enterprise that provides training programs, a space for community activities, a low-cost restaurant, a lunch service in schools for children from low-income families, and room rentals.
Food security
Ana Amaya, for her part, worked for 30 years in international cooperation before joining the Chic Resto Pop team, "an organization that attracted me because of its mission and its presence in the Hochelaga-Maisonneuve district," she said. Her mission in the organization is to coordinate food security actions.
Among the most appreciated services is the community restaurant, where meals are cooked on site and sold at a modest price. "We're not a soup kitchen," she said, "but our meals cost less than at the grocery store and provide quality food, and sometimes it's the only real meal our clients have all day." To remain accessible to small budgets, the organization relies in part on donations from Moisson Montréal. On the other hand, certain products, such as dairy products and fresh produce that Moisson Montréal receives in smaller quantities, must be purchased. "Unfortunately, the cost of food is skyrocketing, but we can hardly raise our prices."
There is also a vegetable garden where locals can garden and harvest their fruits and vegetables, a market, and fresh produce baskets distributed in partnership with Lufa Farms for families in need. Chic Resto Pop also offers affordable, homemade frozen meals: Chics Plats. These are sold online and at the counter, making it possible for people from all walks of life to plan low-cost, nutritious meals. Among the pilot projects underway, the team is proposing to sell its Chics Plats in vending machines. The target clientele is night shift workers and people who work in food deserts.
A community lookout
One of the constant challenges is to get people in need to come and get help. "There's a lot of social pressure," Miriam said. "Some people are hungry, but they don't dare to say it, don't come out of their homes and don't come to the organizations. We make an effort to go out and get them." Clients are sometimes referred by the CLSC or other agencies in the neighbourhood. To identify families suffering from food insecurity, the neighbourhood schools also play a role in identifying precariousness or situations of children in need of help.
What is the profile of food insecurity? "Loneliness and old age," said Ana, "Thirty-five percent of our clients are on old age pensions. There are also many single parent families."
A nurturing environment
Even though it addresses a crying need in the heart of the neighbourhood, Chic Resto Pop aims, beyond its food mission, to offer a nurturing environment. "We have a social function," said Miriam. "Poverty leads to isolation. It has an impact on physical and psychological health."
On that front, the pandemic contributed to precariousness and reinforced solitude and isolation. "Some people were afraid to go out and tended to stay inside," she said. What was the team's solution? Combine food and festivities to get people out while meeting a critical need for food security. "We need to come up with innovative ideas to seek out people and meet their needs," she said. This summer, for example, she put on an outdoor event with music, entertainment and food portion distribution—especially appreciated by people who had been without much contact for months. "Beyond food, our spaces make it possible for people to share, take part in activities and chat over a meal." Similarly, the home delivery service for frozen meals provides an opportunity for contact and psychological support between the delivery person and the client.
Despite Miriam and Ana's passion and dedication, they make no secret of the fact that the challenge of day-to-day sustainability remains daunting. The main fundraising event, the annual gala, was cancelled last year due to the pandemic, leaving them tens of thousands of dollars short of what they need to meet the chain of needs. Their long-term objective is to give themselves the means to pursue their mission!
The Port of Montreal has proudly supported Chic Resto Pop through its community investment policy since 2010.