Sylvie Vachon – President and CEO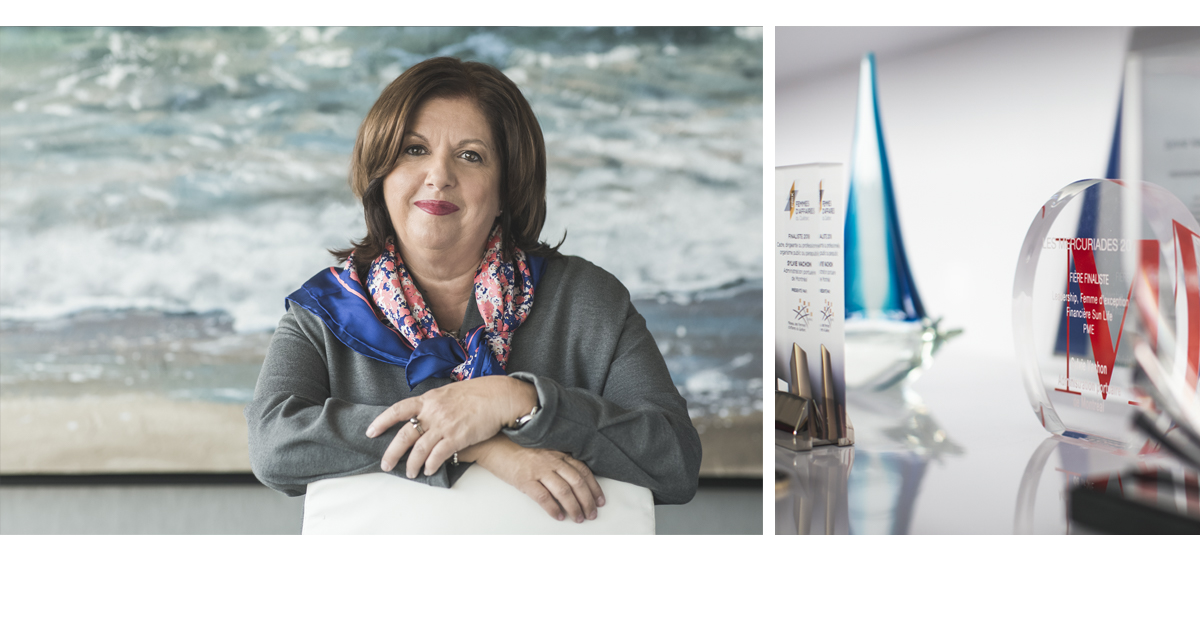 After celebrating her 10th anniversary in charge of the Port of the Montreal this July, Sylvie Vachon was naturally the ideal person for our next Faces of the Port.
A graduate in Administration from the University of Sherbrooke, Sylvie chose Human Resources to complete her final year of study. It's the human aspect that has always impassioned her. Since joining us in 1990, Sylvie climbed several ranks within the Montreal Port Authority (MPA), and it's no accident that she is now at the helm of the MPA. She has an ambitious strategic vision for the Port of Montreal, she's a team player and she sure knows how to get the best people on board.
According to our CEO, the Port of Montreal plays several key roles. It makes it possible for Canadian companies to import and export as cost-effectively as can be, it supports high-quality jobs and it promotes Quebec abroad. Sylvie loves challenges and at the Port of Montreal, she has plenty! In this workplace, it takes creativity to achieve success on so many fronts: self-financing port projects, innovating, continuously improving our environmental footprint, staying attentive and involved in the community – while at the same time, providing clients with the best service for the benefit of local consumers and businesses! All these elements energize our CEO and there's nowhere else she's rather be! ?
Now here's the scoop on Sylvie's best kept secrets. Between skiing, skating, cycling, kayaking, golf, Les Jeannettes, theatre and singing, there's not much she hasn't tried and practiced! But did you know that when she was a student, her first step on her career path was on a mini-golf course, where she worked as an assistant? That gave her a lot of free time to perfect her golf skills, but in her words, she can still use a lot of practice! ?⛳.
As part of this profile, we also asked her about her daily routine. With such busy days, mornings seem to be the only time she is fully in control of her schedule. But Sylvie doesn't drink coffee, so what makes up her morning routine? With a nice big glass of water, she always starts her day by reading the news and the press review about the port. That way she arrives at the office every day with thorough knowledge of current events and the marine industry. A glimpse into the routine of Sylvie Vachon, a humane and unifying leader who knows for a fact that the strength of the team accounts for the success of a company!
Do you have any comments or questions for Sylvie? Write them in the comment section under the Facebook publication.
Meet Sylvie Vachon, our President and CEO