Stéphane Préville, Fire Prevention Inspector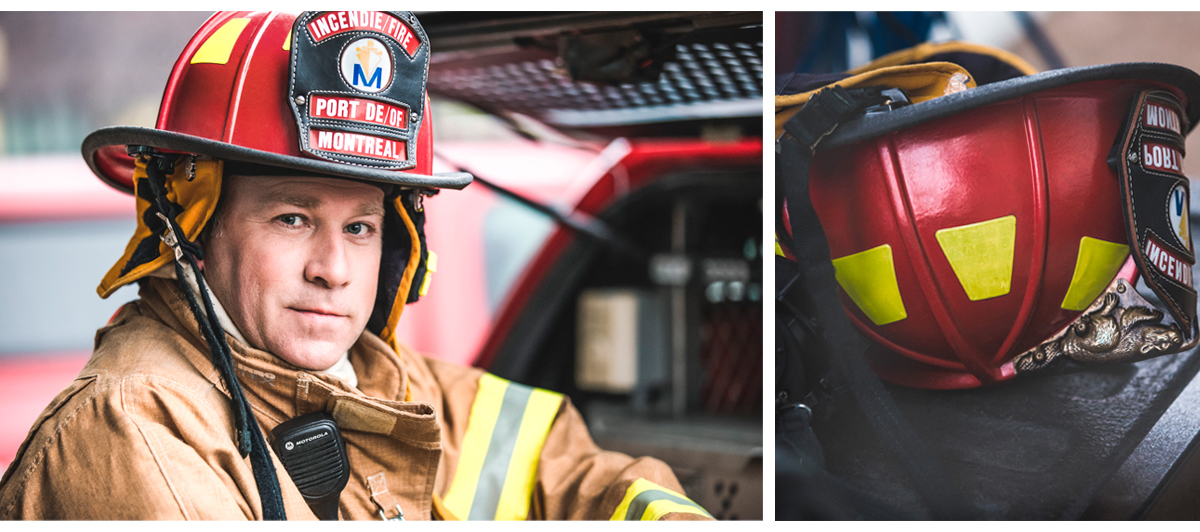 The world of fire safety and prevention holds no secrets for him. For 24 years now, after 15 years as a firefighter, Stéphane Préville has been a member of the Port of Montreal's fire prevention inspection team.
His role at the Port of Montreal is to protect lives and property, of course, but also all port facilities. Days on the job are far from ordinary for Stéphane and his colleagues. His work is extremely diversified: supervising the unloading of hazardous goods, ensuring operational compliance and safety, issuing permits for burning or welding on Port territory, answering emergency calls and even responding to all complaints of visual, noise, marine or land-based pollution. He recently expanded his skill set to the new Grand Quay of the Port of Montreal, where he verifies event plans.
Stéphane told us that his "playground" is unique. Grain elevators, electrical substations, ships, container terminals, oil platforms … He goes everywhere!
His job is far from boring, and so are his hobbies! Stéphane belongs to a group named the Forteresse Impériale Garrison, a group of Star Wars cosplayers who share their passion to promote the universe of George Lucas. The Fortress takes part in events such as Comiccons and the Santa Claus and St. Patrick's Day parades, but is also involved in hospital visits. The public is invited to have their photo taken with their Star Wars characters and to make a donation. The money is then donated to the CHU Sainte-Justine Foundation. A noble gesture that delights you and old alike! Find out more about this group and their mission here.
Do you have any comments or questions for Stéphane? Write them in the comments section under the Facebook publication.
.
Meet Stéphane Préville, Fire Prevention Inspector