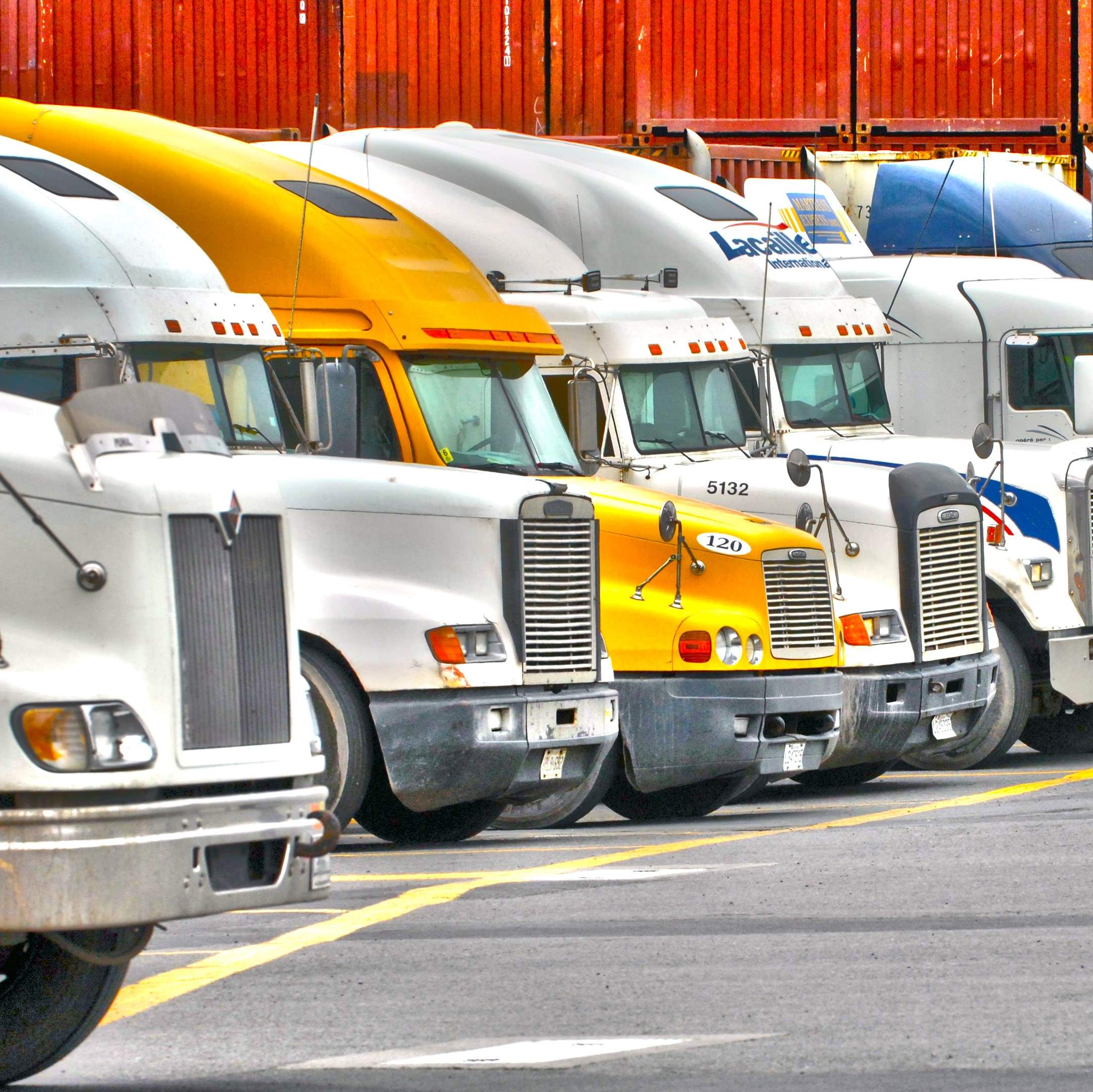 Essential truck drivers
"If you got it, a truck delivered it!" We tend to forget that trucks are a vital link in the supply chain, present everywhere in our daily lives. At the Port of Montreal, more than half of all goods arrive or leave by truck.
"People often don't see the importance of road transport in their lives," said Richard Maskaleut, a truck driver for Groupe Robert. "But it doesn't just happen on its own!" Everything in our homes, grocery stores, offices or on the street has been on a truck at one time or another.
A calling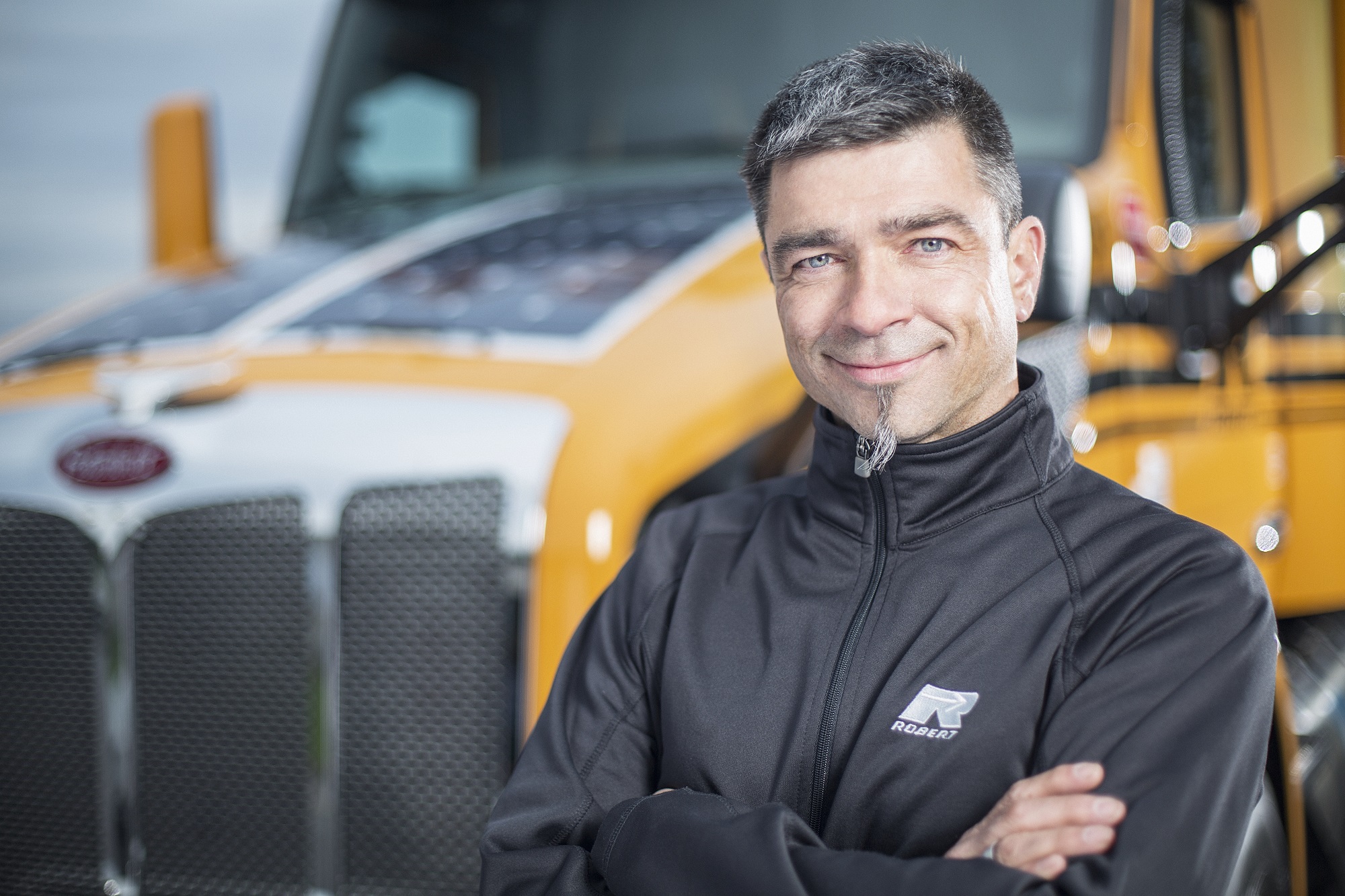 It takes passion to do this job. Truck driver Richard Maskaleut has loads of it. No wonder he is also a road ambassador for the Association du camionnage du Québec (ACQ).
"It's amazing job freedom," he said. "We have a mobile office, which lets us travel, move around and see lots of people, even if we stay on board alone."
How did he get hooked? In 1991, he joined Groupe Robert as a handler and shunter, and while listening to colleagues who had just returned from long trips he felt the call of the road. Four years after being hired, with his driver's licence for heavy vehicles in hand, he was behind the wheel as a truck driver. Twenty-five years later, he's still at it.
What's a typical day like? Richard gets up early to make it to the warehouse for his first assignment of the day. Delivery trip after delivery trip, the days can stretch to ten or twelve hours when traffic and weather get in the way. "It's part of the job!" he said, "You have to plan your route carefully."
Any other negative aspects of the job? Work-life balance was his answer. Unsurprisingly, the long trips are hard on drivers with family ties. Now a father himself, he has traded in the long trips south of the border for a job close to home. "I don't do long trips anymore. I go out on small local deliveries and I return."
On the highway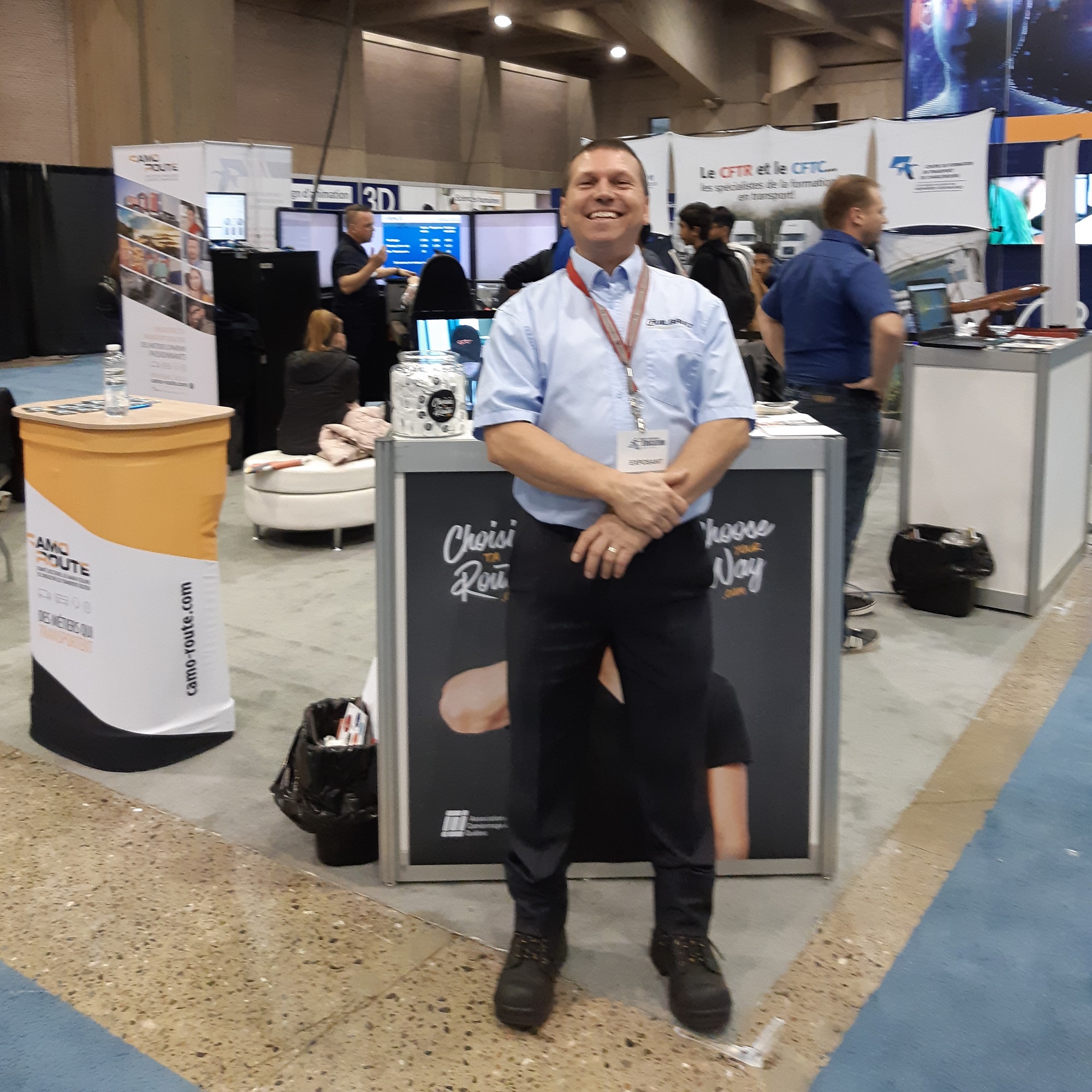 For Gérard Lecours, who has been with Transport Guilbault for twenty-five years, the best part of the job is the pride he takes in doing an essential job. "We provide a great service to the public," he said. Assigned to the Montreal-Abitibi route, Gerard is responsible for transporting and delivering medications to Jean-Coutu pharmacies throughout the region. His trips are spread out over two days. The first starts at the warehouse to pick up the shipment, then it's "on the road again" with a mandatory stop for a good lunch break. When he reaches his destination, he makes the rounds of his delivery points, then stays overnight. On the second day, he picks up any additional goods bound for Montreal, and sets off again. He makes this trip twice a week and remains totally enthusiastic about this "greatest job in the world."
What's his biggest challenge in the day-to-day? The weather, especially since winter conditions can be especially harsh on the way to Abitibi. There's only one solution for that... "We slow down and adapt."
The next generation
For the ACQ, these two men are "ambassadors of the road." They go to schools, training centres and events to talk about and promote their profession, convey their passion and experience and remind everyone of the basic importance of safety and caution. "Being courteous is the secret of driving heavy vehicles," said Gérard Lecours.
The goal: to attract new recruits, whether young people just out of school or workers looking for a career change. "We are short 3, 500 to 4,000 drivers," said ACQ Executive Director Marc Cadieux. "We specifically want to attract more women, so they can form at least ten percent of the workforce."
The key: a field where there's work for everyone, short run and long haul alike. "If there's even the slightest spark, we encourage them to go for it and not give up. This is an important field, and there has to be a new generation," said Gérard Lecours.
Wanted and needed
The past year marked by the COVID-19 pandemic shed a lot of light on the essential role that road transportation plays in our lives. "We've been out there every day. No one has run out of food, and I don't know anyone who hasn't ordered something online!" said Richard Maskaleut.
Even though the pandemic disrupted truck drivers' daily lives by depriving them of their usual breaks on the road, or by reallocating certain routes, most of them have been able to integrate these new conditions into their daily lives. "There have been many adjustments, but now all of our customers are paying attention and doing what they need to do to protect us. You could say it's gone well! "
Requirements: Thirty-six months of experience as holder of a Class 5 driver's licence, fewer than four demerit points and no licence suspensions in the last two years.
Requirements:
Fewer than four demerit points and no licence suspensions in the last two years
Thirty-six months of experience as holder of a Class 5 driver's licence or probationary licence OR 2 years of experience as a holder of a Class 5 (automobile) driver's licence or probationary licence provided you have successfully completed a Diploma of Vocational Studies (DEP) in truck driving or a 300-hour driving program on a public road with a Class 1 vehicle, of which at least 40 hours must be completed in a training school.
Training: Diploma of Vocational Studies (DEP) in Truck Driving
Salary range (average): $56,347 to $66,000 per year
Find out more at https://www.carrefour-acq.org/accueil