Jeanlou Mallette-Carrier – Technician, Information Resources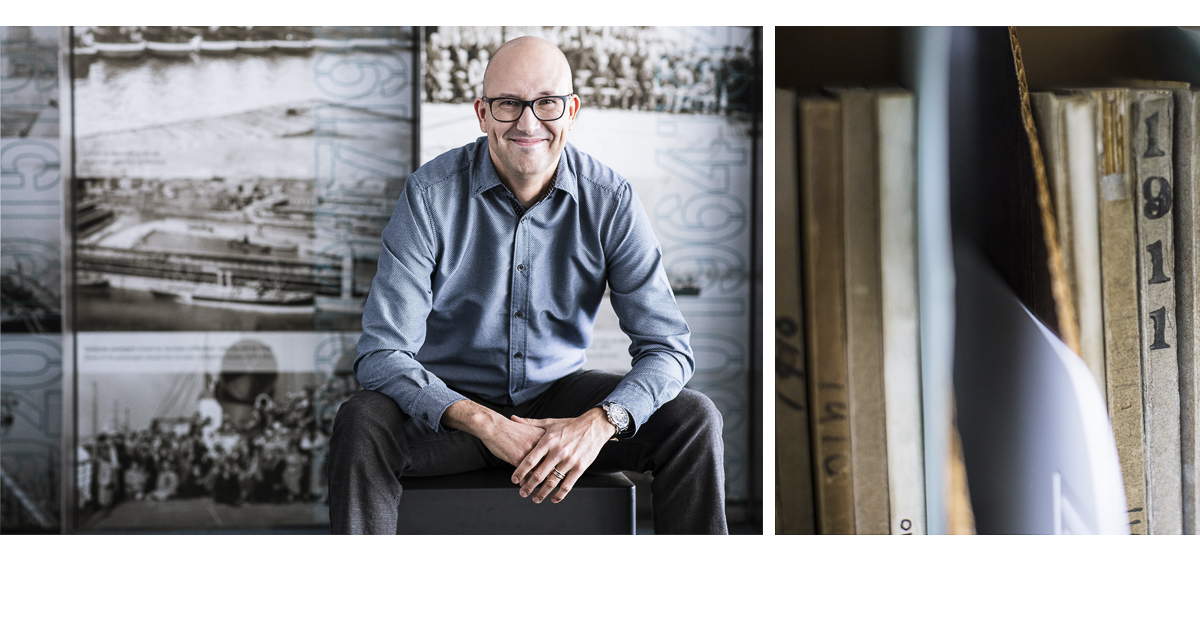 Here at the Port, Jeanlou is quite discreet. However, while interviewing him, we soon realized that he is really talkative and a great joker!
Jeanlou's educational background is not what you might expect. He studied film, then literature, then theatre acting, then creative writing and editing! Did you know that Jeanlou has worked as an editor for five publishing houses?! However, this career path did not suit him and he decided to study records and archives management.
What is the role of a document management technician? Jeanlou explains that any document created for an organization must be classified. It's when documents are no longer used or consulted regularly that Jeanlou's work becomes crucial. That's because he has to determine for each document whether or not it should be archived. If so, he must rigorously ensure that classified documents can be easily retrieved months or even years from now.
Many projects end up on his desk. Here are some of his main tasks are indexing documents and photos, filing and clearing documents, optical character recognition, and internal and external document retrieval requests. He particularly enjoys requests that give him a hard time. In fact, Jeanlou likes all kinds of challenges!
Since he talks a lot, we learned a lot about him in his interview and some of it surprised us. Jeanlou doesn't make a big deal of it, but he and his wife work out four to five times a week ?️‍♂️! CrossFit, bootcamp-style training and high-intensity interval, circuit and course workouts are all part of his weekly routine. He has also been practicing several types of dance for a few years: Irish dance, gumboot, flamenco and tap! Jeanlou is also a collector. His passion is comic books: he owns about 800 of them! ?  To the Tintins of this world, Jeanlou prefers the lesser known comics that he finds in specialized shops. His favourite author is Andreas. We can tell you, he's a real collector!!
Do you have any comments or questions for Jeanlou? Write them in the comment section under the Facebook publication.
Meet Jeanlou Mallette-Carrier, Technician, Information Resources