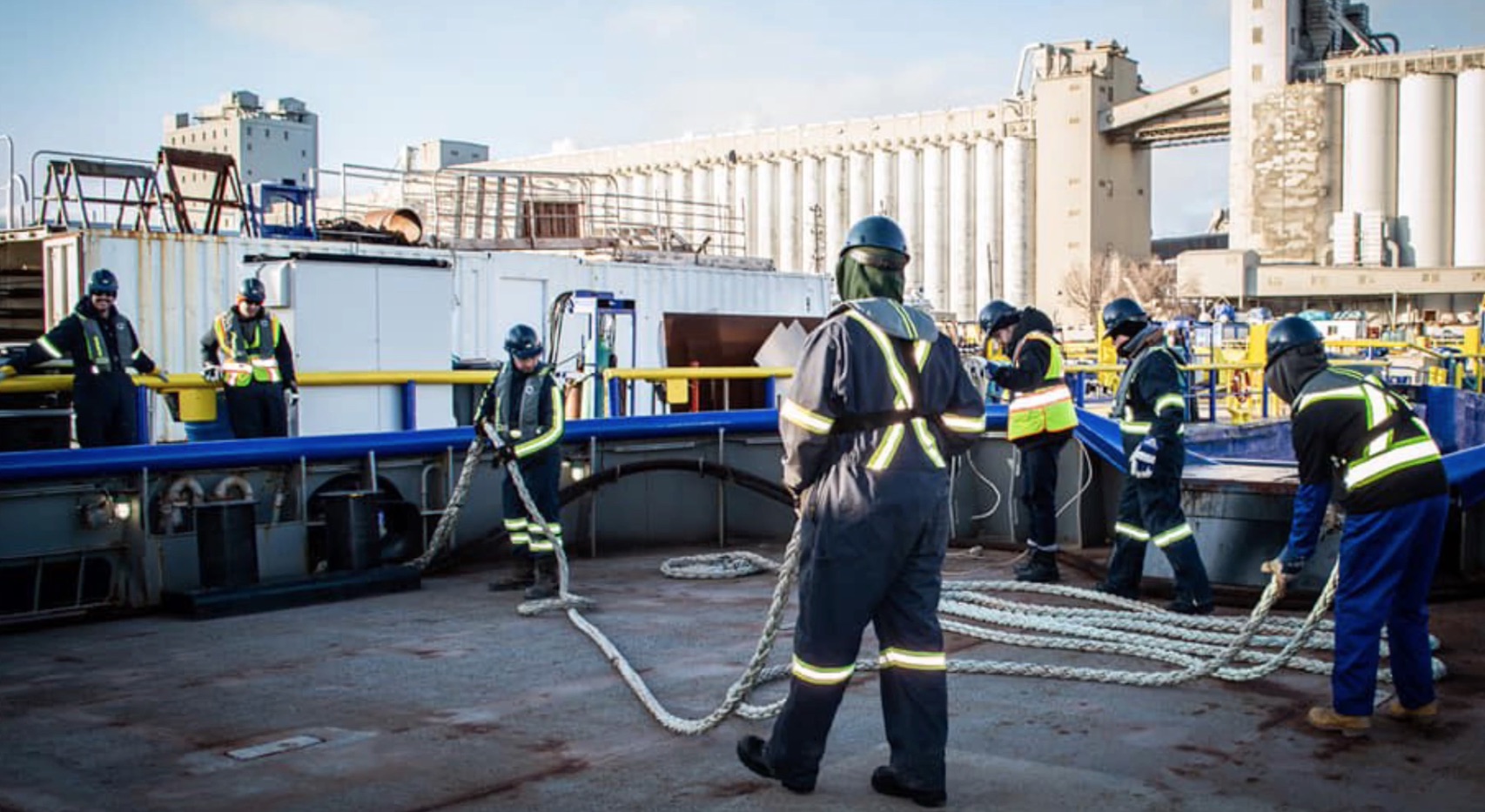 Becoming a mariner
Rescue someone at sea, fix an engine, weld, load a ship... it takes a lot of knowhow to become a mariner. This is not a dull occupation, and since 2018 it has had its very first diploma: the General Seamanship Diploma of Vocational Studies (DVS) offered in Lévis, Quebec.
Why was this DVS created?
Long awaited by seafarers and the industry, the DVS in Seamanship was created in 2018 to meet one specific goal: train a competent next generation for occupations in an industry that is seriously short-handed.
According to the Human Resources Sectorial Committee of the Maritime Industry (CSMOIM), it is estimated that about 3,000 jobs in Quebec will need to be filled over the next three years, in a sector that remains little known to the general public in terms of professional opportunities. Traditionally, seafarers learned their trade "on the job" or from father to son - a method of passing on knowledge that can no longer sufficiently meet the needs of today's workforce.
The training, offered in Lévis by the Centre de services scolaires des Navigateurs in partnership with the Maritime Institute of Quebec's emergency measures training centre, the CFMU, and the Centre de formation en mécanique de véhicules lourds, accepts two cohorts of 16 students per year and is about to celebrate its 100th graduate. The post training job placement rate is close to 100%.
Deck or engine room
What exactly does a mariner do on a vessel? They are assigned to two types of positions: deckhand or engine room rating. The former is dedicated to the outer shell of the vessel—maintenance, repairs and navigation—while the latter calls for mechanical skills. To each their own specialty!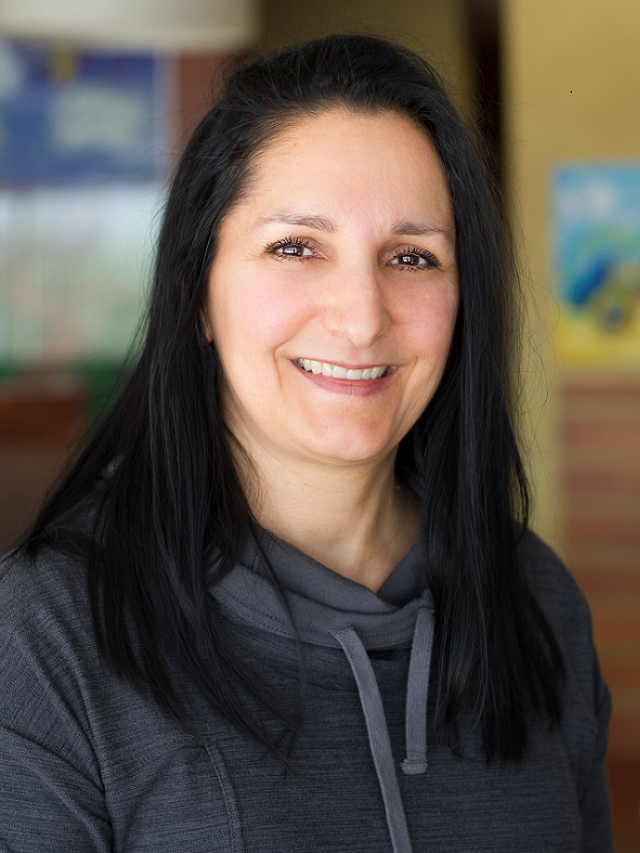 Changing course
Josée Marquis, a recent graduate of the DVS in Seamanship program, opted to change direction after starting her career in the logistics sector. "I spent 16 years sitting in front of a computer in an office," she said. "I couldn't do it anymore! I needed something that moves. And does this ever move!"
Now employed by the Coast Guard, whose mission is to ensure public safety on the water and protect the marine environment of Canadian waters, Josée entered this line of work at CTMA, a cooperative shipping service that supplies the Magdalen Islands. "My first assignment was in the engine room, but I quickly realized that I wanted to be on deck. I want to see the water, the sky, the stars, and the sun rising and setting... Now I'm really happy with my choice!"
One of the great perks of the job, in her opinion, is the flexibility that comes with the hours of an "on the water" job. "I was looking for another career that would give me time for myself. In this job, you go for a month and then you have a month off. It gives me a lot of free time and I really enjoy it."
Breaking the routine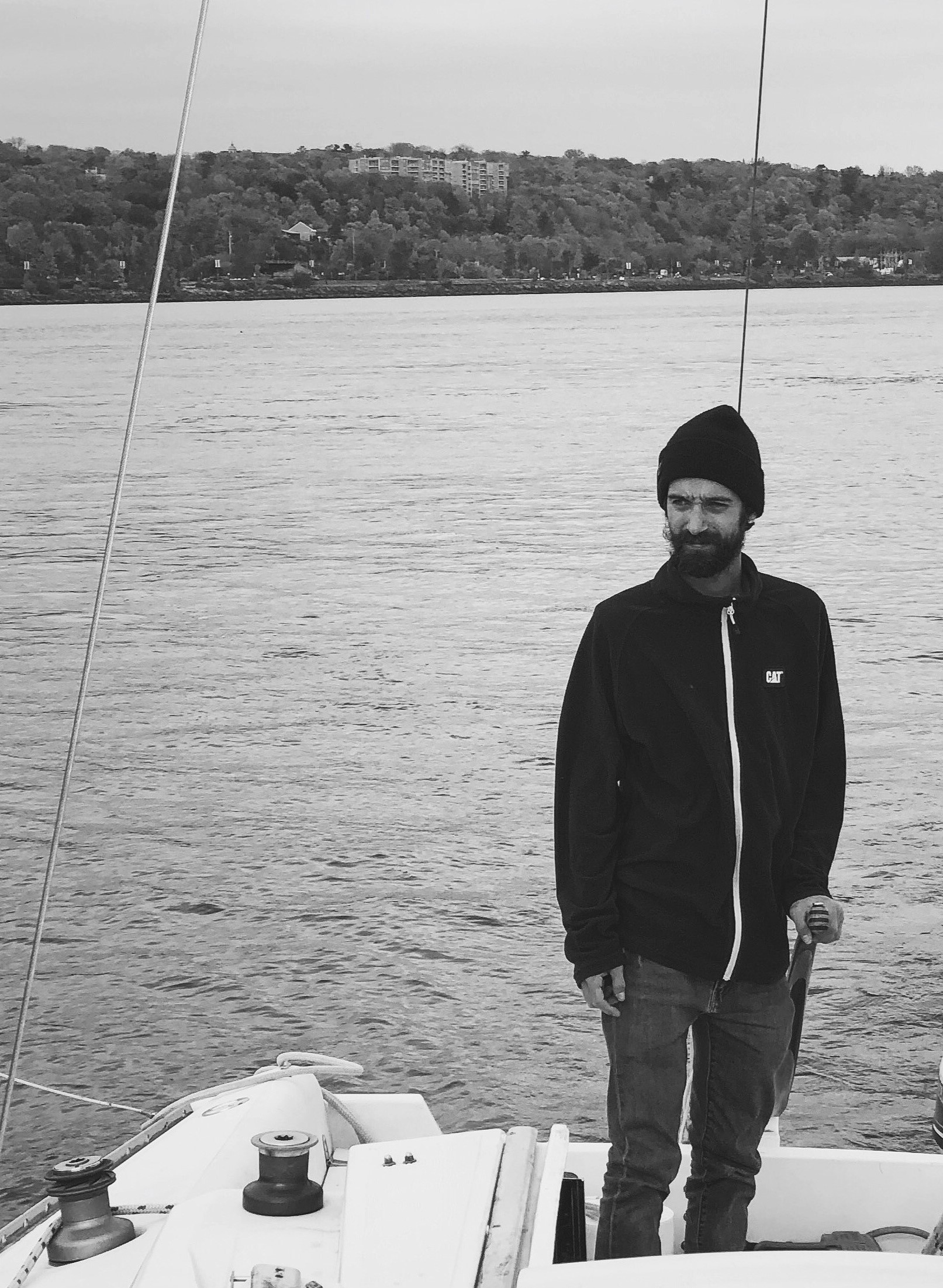 Turning to what it takes to do the job, it's all about versatility. The program covers first aid, safety, maintenance, propulsion systems, cargo handling, power maneuvers, welding, navigation simulation and more. "You learn everything you need to navigate, but also tools for life," said Bastien Painchaud, also a program graduate, who now works on tugboats for Ocean Group.
The versatility in this occupation is what appeals to him. "We do different things every day. We get to work in the morning expecting to do one thing and then we spend the day doing something else. There's no set schedule, and that's what I like most."
After studying philosophy and working in the restaurant business, Bastien answered the call of the sea and sailing - a passion of his since childhood. "I've always been attracted to the nautical world. My fear was that it would take away my love of sailing... but it's the opposite. I'm on the water all the time and it makes me want it even more!"
Seamanship? Seawomanship?
Although still predominantly male, the occupation is attracting more and more women. "It's coming... Mindsets are changing," said Josée. "We are totally capable of making our mark. We have strengths - not the same physical strength as men, but other strengths, and together, we make a great team." Also, new developments in techniques and available equipment are game changers. Physically lifting 60-pound loads has given way to equipment and machines that make it possible to hoist heavy loads more efficiently.
A springboard to other jobs
For our two graduates, the best aspect of the program is the quality of the instructors! Since navigation is a matter of passion, the DVS instructors are ready, willing and able to impart it. "They're skippers, engineers and mechanics: people who are passionate about navigation, teaching and passing on their knowledge," said Josée.
Better yet, once on board, it's easier to move on to other positions. A few months after getting her DVS and her first job, Josée Marquis quickly went to earn her helmsman's certificate of competency. Bastien Painchaud is already charting his course to obtain his master's certificate. "Ocean Group was looking for deckhands interested in continuing their training to take over as pilot boat captains. I raised my hand!," he said. The course continues for our two mariners... No obstacles in sight!
In a few figures
3,000 jobs to be filled
Salary: $40,000 to $85,000
16 students per cohort, 2 cohorts per year
100th student graduating this year
Job placement rate: 100%