Claudia Tremblay – Coordinator at the Port of Montreal's Grand Quay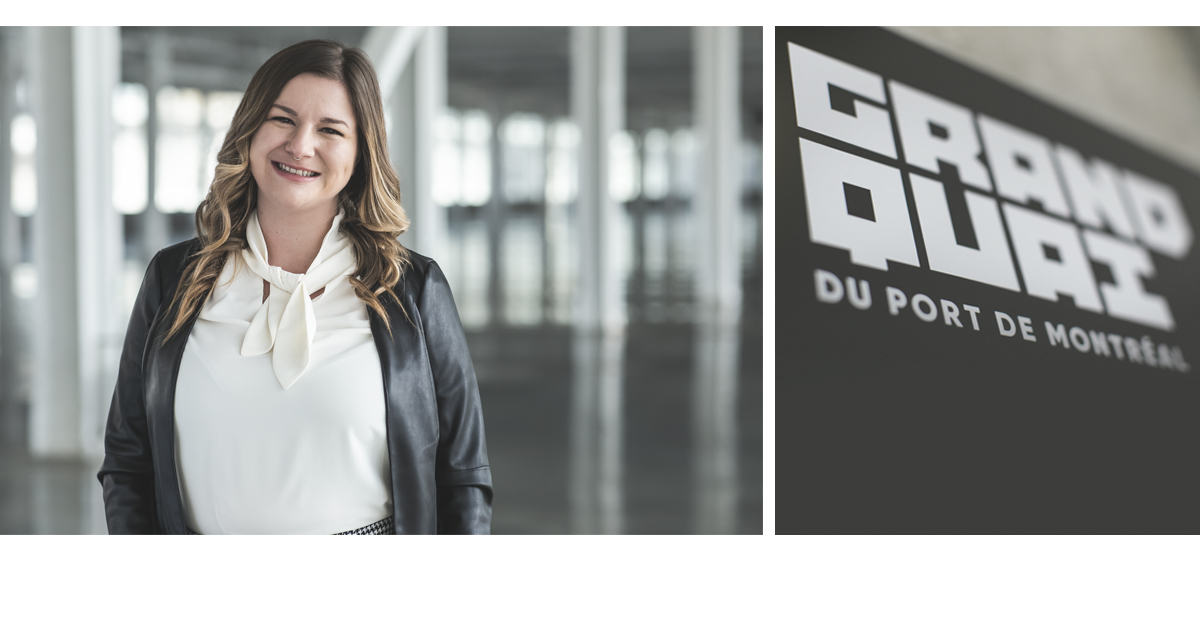 Claudia has been with us for a year now! An expert event planner, she is a member of the Port of Montreal's Grand Quay team.
Claudia and her colleague coordinate all the activities and events that take place at the Grand Quay and the other cruise terminals. As you may already know, the Port of Montreal has not just one, but three cruise terminals! Claudia is the point of contact between all the stakeholders and the various teams, both internal and external. That's a lot of people to coordinate at the same time, but she manages it masterfully!
Many prestigious events are hosted at the Grand Quay. Montréal Passion Vin and the Groupe Copley World Triathlon Montreal are good examples. For Claudia, helping the organizers make their event a success, interacting with the different teams and being able to share her ideas and advice are all motivating aspects of her job. One of her favourite part: programming the summer activities at the Grand Quay, including the new Nautical Picnic event with several activities for the whole family, including introduction to sailing workshops and various activities related to the maritime world. Claudia told us how much she enjoys coming up with and working out the program. It's a blast for her!
Claudia has been involved in theatre for some time. ? She admits that like many little girls, she dreamed of growing up to be an actress. As for the sense of organization and coordination, she was born with it! Here's a cute story that proves it: at age 10, Claudia organized a play in the basement of her parents' house with all her friends. The girls did some rehearsals, learned their lines, decorated the basement, then put on the play for their parents, who were invited for an entrance fee ? ! An amount which as Claudia explained helped pay for the sets for the play. That's a sense of organization at its best! Thanks, Claudia, for the anecdote ?.
Do you have any comments or questions for Claudia? Write them in the comment section under the Facebook publication.
Meet Claudia Tremblay, Coordinator at the Port of Montreal's Grand Quay