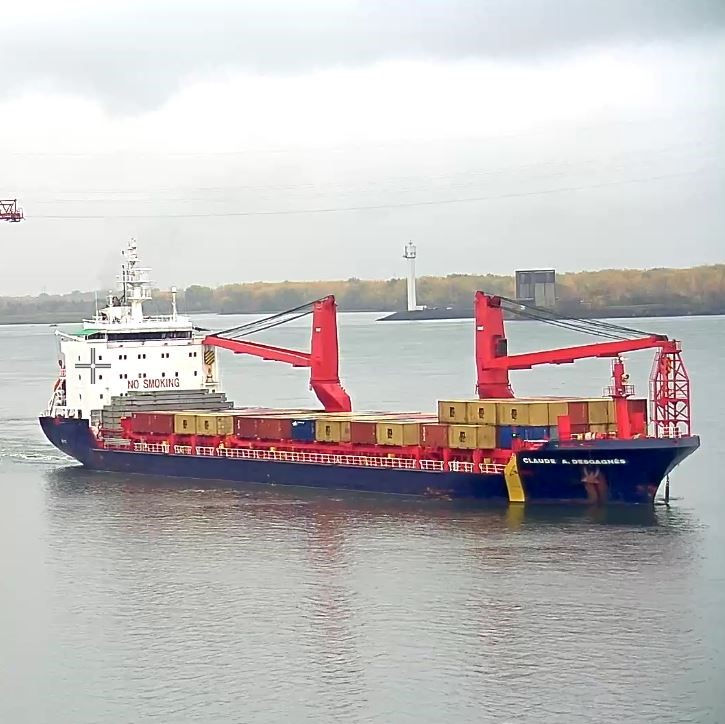 Container cargo on the Great Lakes for the first time in over a decade
On the morning of October 20, 2020, the general cargo ship Claude A. Desgagnés departed from the Port of Montreal bound for Toronto.
This is the first time in over a decade that such a shipment has happened. In fact, the practice of container cabotage from Montreal to the Great Lakes has been abandoned since the early 1980s. A service was considered in 2009, but was quickly decommissioned in favour of transit by truck or rail.
Thanks to the collaboration between Mediterranean Shipping Company and Groupe Desgagnés, Ontario consumers and businesses can once again benefit from this shipping solution, which offers importers and exporters an alternative and often provides cost and time savings as well as a cleaner transportation solution.
This collaboration between MSC Canada Inc. and Groupe Desgagnés reflects the ongoing commitment of these two vital Port of Montreal partners to their clients.
October 21, 2020