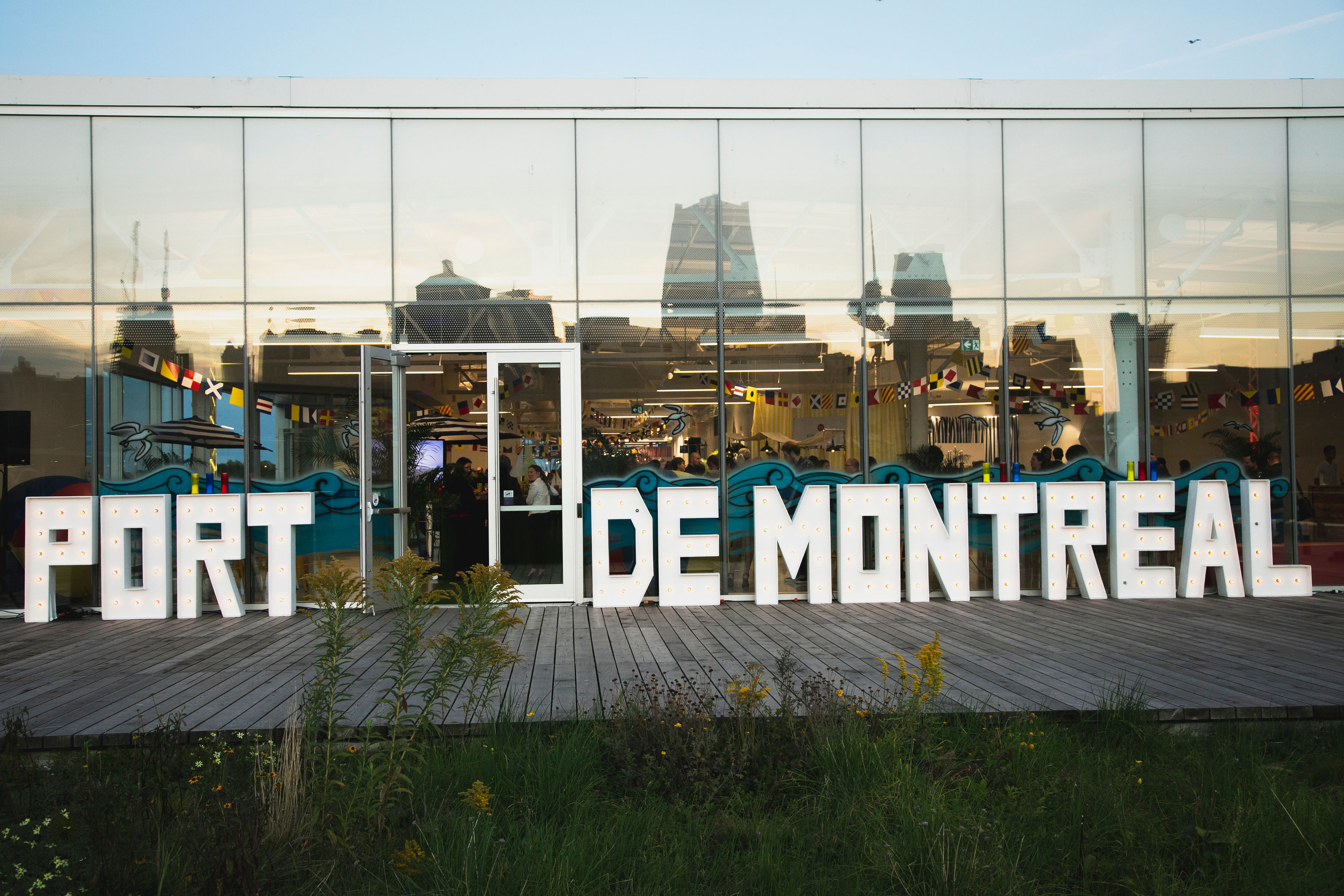 The Grand Quay launches its event season
Attention organizers and everyone seeking the ideal space for their prestigious event! The Port of Montreal's Grand Quay has a number of indoor and outdoor venues available year-round. Whether you're planning a trade show, a convention, a gala, a wedding, an office party or even a Christmas event (already!), here are the options for renting our waterfront halls:
The largest — At close to 3,500 square metres (37,500 square feet), the T1 cruise terminal can host the largest events, and you can even add outdoor space on the adjacent quay.
The best view — The Pavilion on the second floor features 1,500 square metres (16,700 square feet) of glassed-in views of the city and the river.
The most bucolic — The Grand Quay's Promenade d'Iberville (green roof) can host events on its 180-metre wooden terrace with 24,000 plants overlooking the Grand Quay site. A flower-filled stroll in the heart of the city!
The most original — The Port Centre with its maritime-style decor adds a fun touch that is far from ordinary. With the All aboard! exhibition providing a backdrop for models of ships, interactive installations and information on port operations, the space covers 450 square metres (5,000 square feet).
Right on the river — With its huge lawn leading down to the waterfront, Commencement Square offers unequalled proximity to the river. The space covers 4,500 square metres (nearly 50,000 square feet) and can be configured as needed.
Details here: https://www.port-montreal.com/en/grand-quay/space-rental