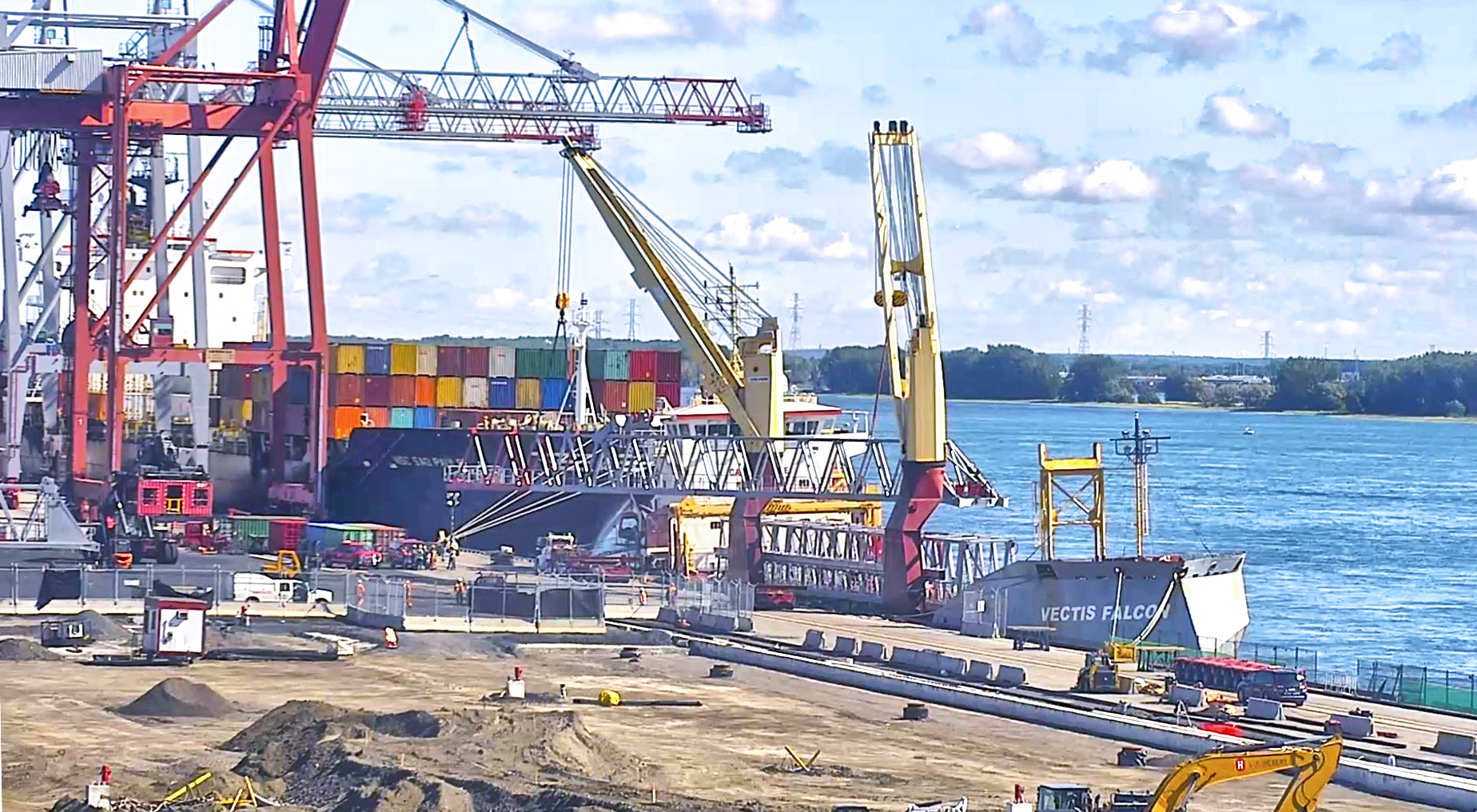 Two new cranes offloaded at the Port of Montreal
Among the millions of tonnes of cargo unloaded at the Port of Montreal every year, few are as impressive as the two huge cranes that transited through our docks last Sunday!
Built in Ireland, these two Liebherr cranes will be installed on the Viau terminal, now in the second phase of its construction. The first one is a ship-to-shore Post-Panamax crane, with a 48-metre outreach and lift height over rail of 33.5-metre .
The second one is a 100% electrically operated rail-mounted gantry crane. The first of its kind at the Port of Montreal, this machine can hoist loads weighing up to 65 tonnes and provides the considerable advantage of optimizing space at the terminal. In addition to avoiding GHG emissions, it is equipped with extensive soundproofing features.
Over the next few months, the cranes will be assembled and tested before they are finally installed on the terminals. Commissioning of the new container terminal is on track for the end of 2020. The terminal will then have reached its maximum handling capacity of 600,000 TEUs.
Images of the offloading and the new Viau terminal slated to be commissioned by the end of 2020.