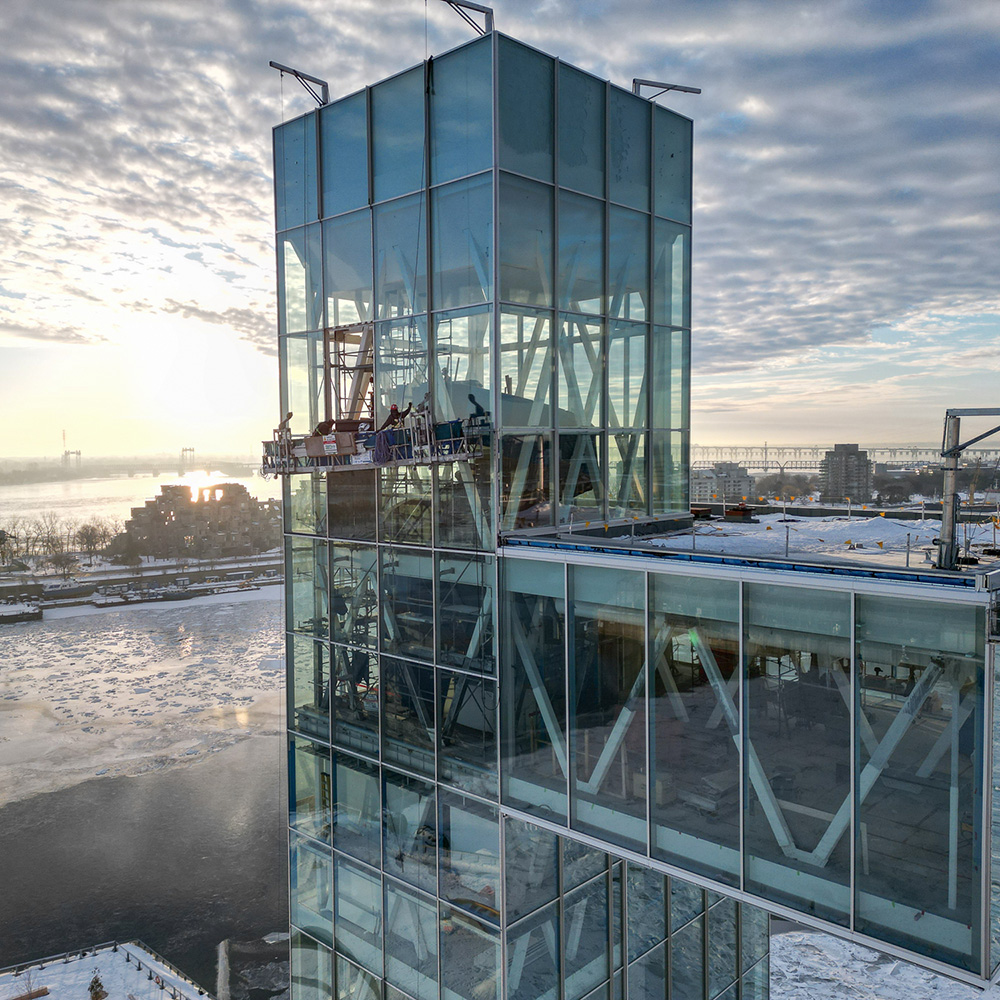 Spectacular glass cage installation on Port of Montreal Tower
Construction of the Port of Montreal Tower is nearing completion. On Monday, February 13, our teams carried out an operation that was as delicate as it was spectacular: installing the glass cage that will make it possible for visitors to walk on an entirely glassed-in floor at a height of 50 metres. Thrills all around!
The glass cage was fully assembled in the factory and then transported by truck, protected by a steel cage, to the Tower site. To install it, two rope access technicians rappelled from the roof to stabilize the structure from the outside, while another team on the inside made sure that it was securely sealed. Lastly, the steel structure was detached and brought back to the ground. What a precision job!
Watch the installation!
The Port of Montreal Tower, now officially scheduled to open this year, will offer visitors an outstanding visual and cultural experience.
Details coming soon!
Find out more about the project here: Port of Montreal Tower - Project