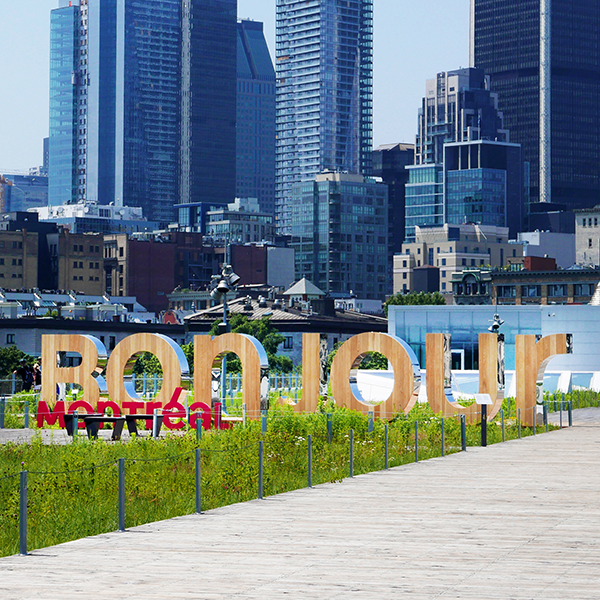 The Grand Quay warmly welcomes visitors
Since July 6, 2023, the spectacular Structure Bonjour has held pride of place on the green roof of the Port of Montreal's Grand Quay. At over two metres high and fifteen metres wide, this impressive new installation will add an extra dimension to the warm welcome all visitors to the metropolis receive, and provide a distinctive new landmark.
The Port of Montreal's Grand Quay is the ideal location for the structure. As the marine gateway for more than 50,000 cruise passengers who come to discover the metropolis every year, it is also a popular recreational site, frequented by more than 300,000 visitors every year. Visible from the Port of Montreal Tower, the Structure Bonjour is now anchored to the river and offers a magnificent view of the city. The letters were made entirely in Montreal, using wood from ash trees felled by the emerald ash borer.
"We're proud to partner with Tourisme Montréal, and happy to see their Bonjour Structure contribute to the development of this site, which is fast becoming a must for capturing the city's beauty in photos," said Guillaume Brossard, Vice-President, Development, Marketing and International Relations at the Port of Montreal.
16 août 2023