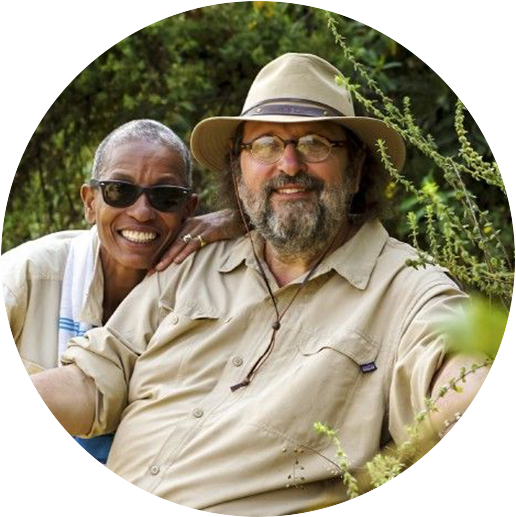 On the Spice Road with Ethné and Philippe
Épices de Cru is first and foremost an ongoing story of travel, good food and gatherings. Ethné and Philippe de Vienne, partners in life as well as in business, had their own catering business and traveled the world in search of new flavours. Returning home with their luggage full of colourful spices and fragrant teas, they sold their surplus to their circle of friends and colleagues. One day, kind friends strongly advised them to do something more official: the spice blend venture Épices de Cru was born.
It took an appearance on the television show À la di Stasio to really launch them into the spice business: "It had a snowball effect," said Ethné and Philippe. "The phone rang for two weeks." The creators then realized that they were meeting a real need for exploration in people. They met that need first in Quebec and then far and wide around the world.
Fostering feedback
Cooking and spices connect people and cultures. The couple remembers their early years at Jean-Talon Market, where customers would tell them how a certain spice affected their surroundings, or that they used to come to the market with their parents to buy live chickens! From the city's earliest days, the Port has made Montreal an open, curious city, full of stories to share over a good meal.
Montreal, a gourmet city
Thanks to their Port, Quebecers, especially those in Greater Montreal, can taste every flavour in the world. You only have to stroll through the different urban areas or go online to order in a meal to see the culinary array the city has to offer. Indian, Asian, Mediterranean, Afghani, French... You'll find whatever delicious traditional cuisine you feel like thanks to the food and spices that arrive via the Port of Montreal. In the case of Épices de Cru, nearly 400 spices and spice blends are available province-wide and even internationally!
Thanks to their Port, Quebecers, especially those in Greater Montreal, can taste every flavour in the world.
Nosing into other people's spices
For novices who want to incorporate one or more new spices into their cooking, don't waste your precious time analyzing labels, the experts tell us. Their advice? Just smell them! Nothing is more effective than our own nose to learn if we like a spice or not. "People have the ability to decide for themselves what they like."
So, the next time you step outside to enjoy the fragrant air of the St. Lawrence River at the Port of Montreal, visit one of the 100 Épices de Cru outlets to discover your new favourite spice blend!
25
This is the estimated age of Épices de Cru, as owners Ethné and Philippe de Vienne started trading in spices long before they founded their company. Spice hunters by passion and to jazz up the dishes in their catering business, they sold their surplus spices without knowing that they were creating something bigger. Under the guidance of friends, they eventually created the brand that now awakens the senses and stimulates taste buds around the world.
Neighbourhood spices
Did you know that Épices de Cru created its "Little Italy Blend" to honour the cuisine of Italians who immigrated to North America? It contains chili, marjoram, garlic, basil, parsley, sage and rosemary, making it an iconic blend that stirs up nostalgia for the comforting dishes made by Italian grandmothers!
If they were to repeat the exercise for the Plateau Mont-Royal neighbourhood, they would have to choose between the 'Montreal Rub' (originally created for Montreal's famous smoked meat) and a blend of all sorts of peppers.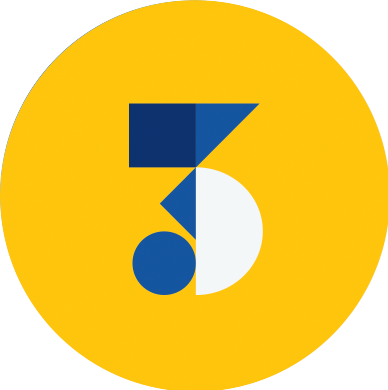 4
Four European countries are particularly fond of the Montreal company's spices. Épices de Cru exports to England, Switzerland, Germany and France, all via the Port of Montreal.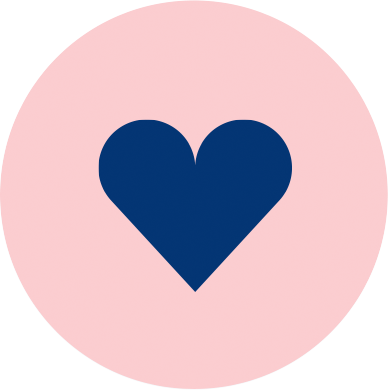 Ethiopian berbere, please!
One of the surprising bestsellers is "Ethiopian Berbere Blend," which has no connection with the Berbers of North Africa! Once, the owners told us, laughing, they tried to name the blend after the berbere spice but the company had mistakenly printed "Ethiopian Berber" on the label. Just goes to show that it's always better to deal with true connoisseurs...
10
Every year, close to ten tonnes of spices shipped in three to four containers, are brought to the Port of Montreal. This is about the weight of about 120 men... or two African bull elephants! Quebecers have always had a taste for spices, and the proximity of the Port definitely plays a role in this openness to the world.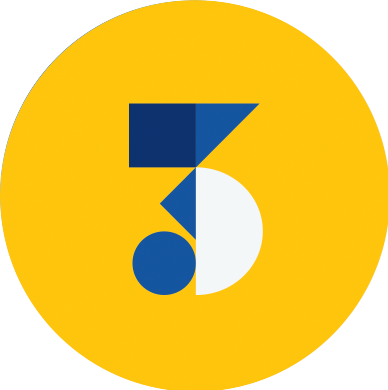 400
Did you know that Épices de Cru has over 400 spices in its pantry? The company offers spice blends, salts, teas, herbs, sauces and seasonings of all kinds to suit every taste.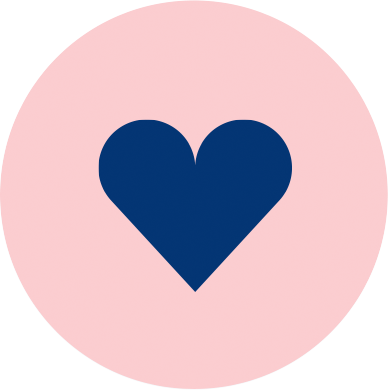 Local heroes
Hundreds of local businesses work with the Port of Montreal every day to connect the public with their favourite products and services. But who is behind this colossal task? Meet some of our partners here.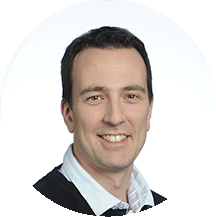 Daniel Olivier on innovation
Our Director of Business intelligence and Innovation, Daniel Olivier, lays out the technological modernization plan intended to make the Port more efficient and sustainable.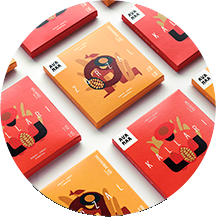 Chocolats AVANAA
Catherine Goulet's innovative approach to chocolate supports the local economy by helping cocoa farmers thousands of miles away.