Sébastien Boulianne, workboat operator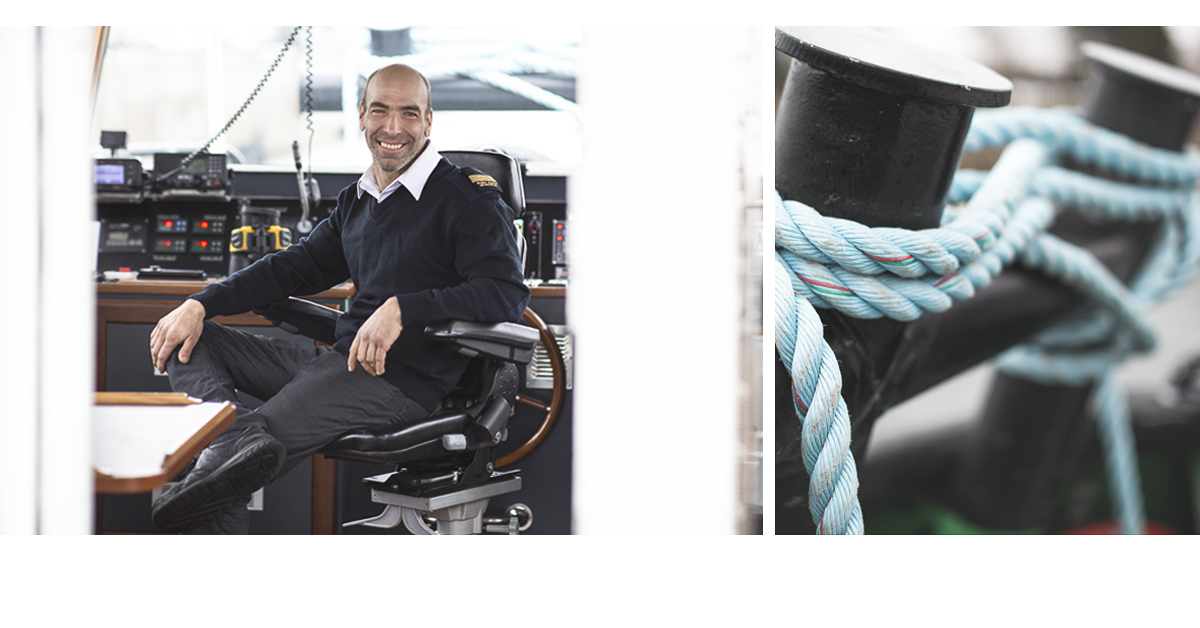 Sébastien was heading into tourism before he joined the marine community. His parents owned a restaurant, so as a teenager he worked there as a waiter and chef. His first experience in the marine industry was as a naturalist host for Navimex, now named AML Cruises. His performance during his first presentation aboard the ship did not go unnoticed. He was immediately hired for the following year! Sébastien then acquired his master's certificate to continue in the marine industry.
At the Port of Montreal, Sébastien heads the fleet team, made up of three mariners. "To me, they're more than co-workers, we're a family," he said. Sébastien really appreciates his colleagues and his work. He added: "There's a lot of recognition when you do a good job at the Port, and that's nice!"
But what does a fleet crew do!? First of all, it maintains and installs fenders along the docks. Sébastien explained that they have to be moved regularly to accommodate the different vessels that come alongside to moor. The fleet team also installs gangways and conveyors for cruise ships and provides maintenance on most floating equipment, such as bollards. It spends about eighty percent of its time on the river. Their work tool: a superb tugboat they dubbed Le Turbulent!
We learned that Sébastien has a nickname, too... Capitaine la douceur, or Captain Smooth! ️😊
Why? Sébastien has close to 15 years of experience in commercial navigation with passengers aboard, and he knows that when the ship approaches the dock, it is mission-critical to berth with a certain finesse. "It's not a good time to bump the dock or rock the boat," he said with a chuckle😂. Fortunately, Sébastien is masterful at docking, hence his nickname. 😉
Sébastien has a lot of energy to spare. He makes no secret of it, he's hyperactive! We asked him what he does in his spare time. For one thing, he has a passion: scuba diving. However, he is not attracted by the brightly coloured fish of the Caribbean. He loves archaeology and history, which is what motivated him to obtain several diving certifications and instead go digging on the ocean floor. But that's not all we learned about him. Sebastien seems to have many talents. Did you know that he plays guitar and is a singer!?! This hobby keeps him quite busy during the holidays when he always gets several contracts to host parties! 🎸🎉
Do you have any comments or questions for Sébastien ? Write them in the comments section on Facebook.
Meet Sébastien Boulianne, workboat operator