Isabelle Roy – Technician, Accounts Payable and Payroll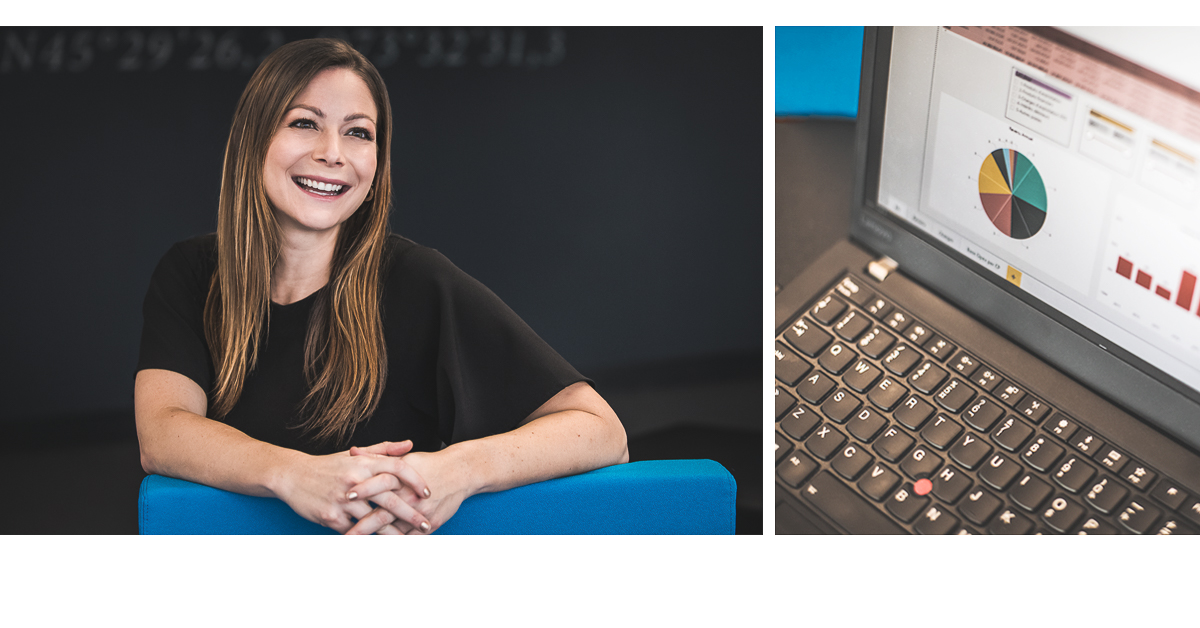 For three years now, Isabelle has been a member of the Financial Services team of the Montreal Port Authority (MPA), a team she describes as amazing! Who said Finance employees always have to be serious!?! Isabelle tells us that her team is fun and active instead, and that's what she enjoys.
A typical work day for Isabelle: checking and analyzing dozens of invoices. Her role is crucial, since all invoices, without exception, come under her scrutiny to ensure that they are allocated to the right projects and budgets are respected. From the $20 coffee receipt to the purchase of equipment worth over a million dollars for our infrastructure, nothing gets by her! Better yet, this verifying lets her be aware of upcoming projects, a big advantage for someone like her, who's curious. ?
Isabelle Roy … does her name ring a bell? It could, because she's the author of popular books for teens! She has five books to her credit: the fantastic trilogy Les Fées du phénix and the two-volume series Hackers. Obviously, we at the MPA are well aware of Isabelle's writing skills, so when we asked her what she does on the weekend, we expected her to reply writing. Her answer took us by surprise: she is a trapeze artist at the circus school and practices archery! ??
Do you have any comments or questions for Isabelle? Write them in the comments section under the Facebook publication.
Meet Isabelle Roy, Technician, Accounts Payable and Payroll