Benoit Perrier – Environmental Advisor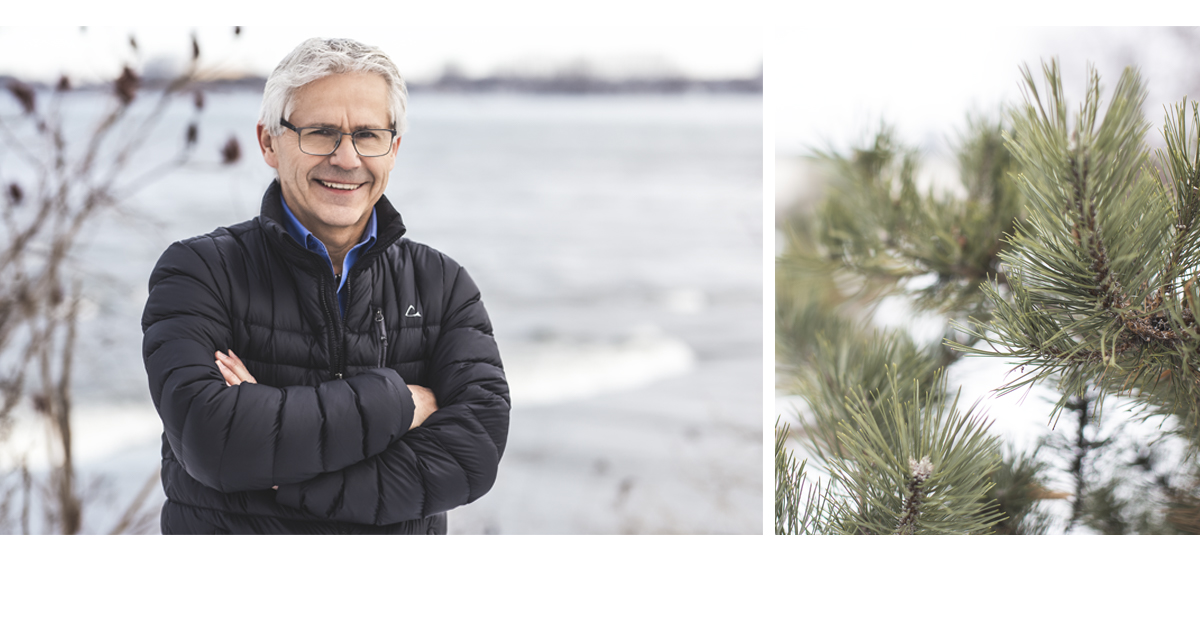 Benoit is first and foremost a geologist! After working in mining for a couple of years in Abitibi, he relocated to Montreal and earned a Master of Environmental Science degree. He was initially hired at the Port of Montreal in 2000, but left the city in 2010 and returned a few years later. He has been back with us since 2016.
There are three environmental advisors at the Port. The team makes sure that port operations are conducted in a way that minimizes environmental impacts as much as possible. That's why they work with all departments: Infrastructure, Real Estate, Communications, etc. They ensure that all the companies operating the terminals respect the environmental clauses in their leases. And of course, they are involved in all of the Port's major worksites and projects to determine the types of environmental studies or assessments that should be carried out. The objective is to determine the impacts of the various project works and plan the mitigation measures to be implemented
Environmental regulations change quickly and Benoit needs to stay up-to-date on new developments at all times. This is a real challenge given the range of activities at the Port of Montreal! After all, in addition to container terminals, we have many kinds of bulk goods: sugar, salt, various metals, fertilizer, and so on. "This means we face a variety of situations and that's what makes the job very interesting," he said. In recent years, he has even been involved in tree planting ?! But for him, what makes his work really rewarding, is being able to see, over the years, how our environmental performance keeps improving, in our own and our tenants' activities alike. And the improvement is clearly visible! In fact, we achieve the highest standards in four of the five performance indicators of the Green Marine (environmental certification program for the North American marine industry).
On a more personal note, we learned in our interview with Benoit that back in the last century, he was a day camp counselor. Unfortunately, he doesn't remember having a nickname, despite his cool and refreshing last name… oh, well ?. But has a passion that runs deep: the outdoors! In winter, he is an avid cross-country skier (he participated for eight years in the Canadian Ski Marathon: 160 km in two days). In summer, he turns mainly to cycling and hiking. He is very proud to have climbed Mont Blanc, the highest mountain in the Alps. A very impressive achievement, bravo Benoit! ?️
Do you have any comments or questions for Benoit? Write them in the comment section under the Facebook publication.
Meet Benoit Perrier, Environmental Advisor