André Desormeaux, Advisor, Financial Planning and Analysis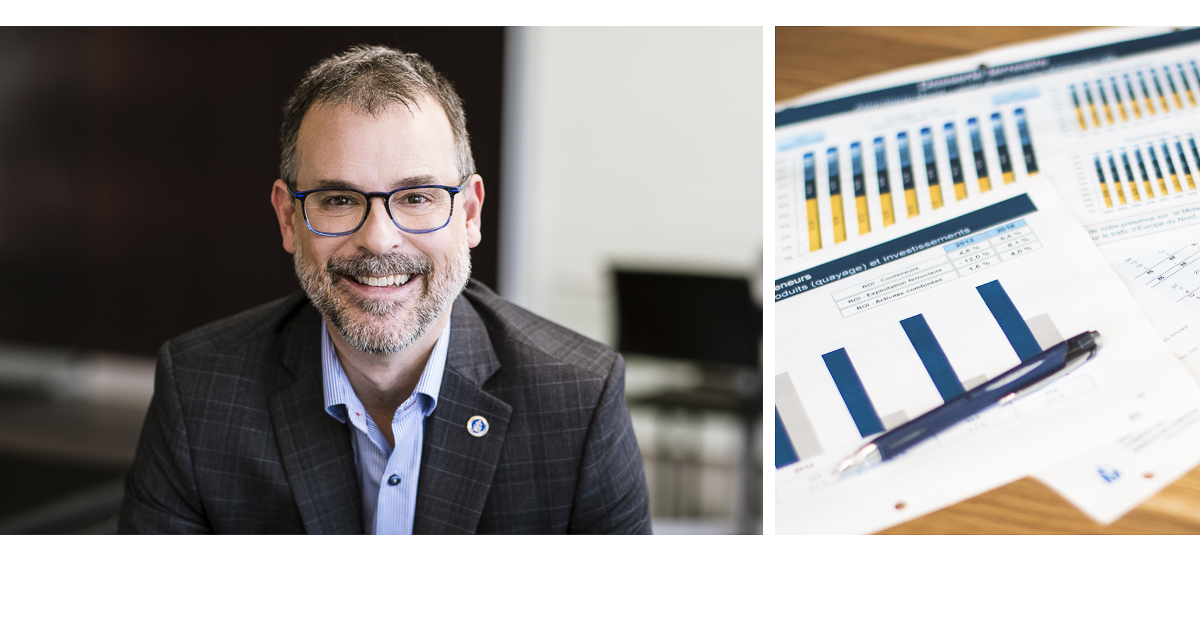 The first question we asked André: Did you always study finance? His answer: Not at all! 😳 So where did he head when he graduated from high school? He went to college and studied music. It was only afterwards that he went into accounting at the Université du Québec à Montréal (UQAM).
What are the main duties of a financial advisor? Financial analysis, issuing financial statements, preparing the business plan, and special analyses of project profitability are some of the things that keep him busy. André also does the financial follow-up of many projects at the Port of Montreal. For that, he gathers as much information as possible, analyzes the data, and then, the most delicate part, presents the project portfolio clearly and concisely!
But André doesn't stop there. He's a big fan of technology and actively helps develop applications with the IT team. For example, they created a project management tracking tool. All the data on each project is stored in the same database. No more dozens of Excel files! And that makes it easier to quickly collate all the information managers need to make informed decisions.
What did we learn that's funny about André? For one thing, his deadpan reactions are among the best at the Montreal Port Authority. He definitely doesn't take himself too seriously. Here's an excerpt from our interview that made us laugh:
Interviewer: "Did you have a dream job when you were young?"
André: "I wanted to become a professional hockey player for the Canadiens"🏒
Interviewer: "Ah, so you had a talent for hockey?"
André: "No, I wasn't any good."
🤣😆
One last thing to share about André. Earlier, we mentioned that his college studies were in music… Did you know that André was a heavy metal guitarist 🎸!?! He even played in clubs with his hair long 🤭!!! However, he put this style aside when he finished his accounting studies. Too bad we don't have a photo to show you. 😜
Do you have any comments or questions for André? Write them in a comment under the Facebook post.
Meet André Desormeaux, Advisor, Financial Planning and Analysis