Ariane Dufour – Programmer Analyst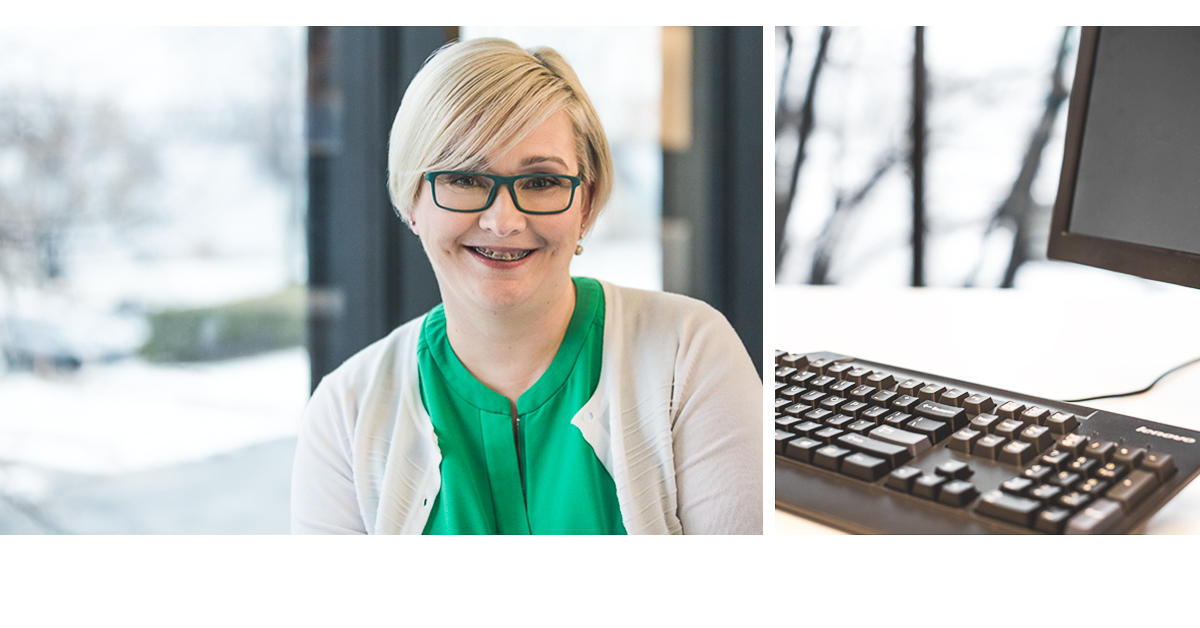 This week, we present Ariane, who graced the Port of Montreal's computer programming team since 2006. Surprisingly, before choosing a career in computer science, Ariane started by becoming … an electrical engineer! It was only after she had a Bachelor of Engineering in her pocket that she decided to change fields.
Her role at the Port of Montreal is to create tools that facilitate her colleagues' tasks. She works with several departments, analyzes their needs and programs tools to help them. Managing calls for the railway team, optimizing classification for document management and automatic validation of electrical billing are all programs that Ariane implemented.
As she is one of only three programmers, Ariane is very autonomous in her work. This gives her a good deal of latitude to develop in her own way. Being an extremely structured person (that's her strength!), she really appreciates this freedom on each of her projects.
Ariane is an energetic person who has lots to tell. Here's what we learned about her in this interview: she loves camping (but only in a trailer), listens to K-pop while she works, hates clowns and loves animals (she has a dog, two cats and a parrot). Her worst quality according to her? Putting things away! Nothing is out of place at home or at the office, because that anything that lies around distracts her attention. So she tends to file everything right away! We've seen worse as a flaw! ?
Do you have any comments or questions for Ariane? Write them in the comments section under the Facebook publication.
Meet Ariane Dufour, Programmer Analyst