Back for the summer at the Grand Quay!
June 20 to September 7, 2020
Wednesday to Sunday from 11 a.m. to 6 p.m.
Free admission
About the exhibition
The Port of Montreal invites you to sail to the heart of its history.
The Port of Montreal is a founding component of the city and has greatly contributed to its economic and ethnocultural development. It was also a key player in populating and industrializing Canada. Today, the Port continues to be a hub for cargo logistics and tourism.
Discover its rich history—back when there was one cargo boat, two tugs, then a thousand merchant ships and cruise liners, and back to the first grain shipment, two silos, then containers, cranes and longshore workers, through all the voyages and voyagers—and it's still all that today.
Welcome aboard!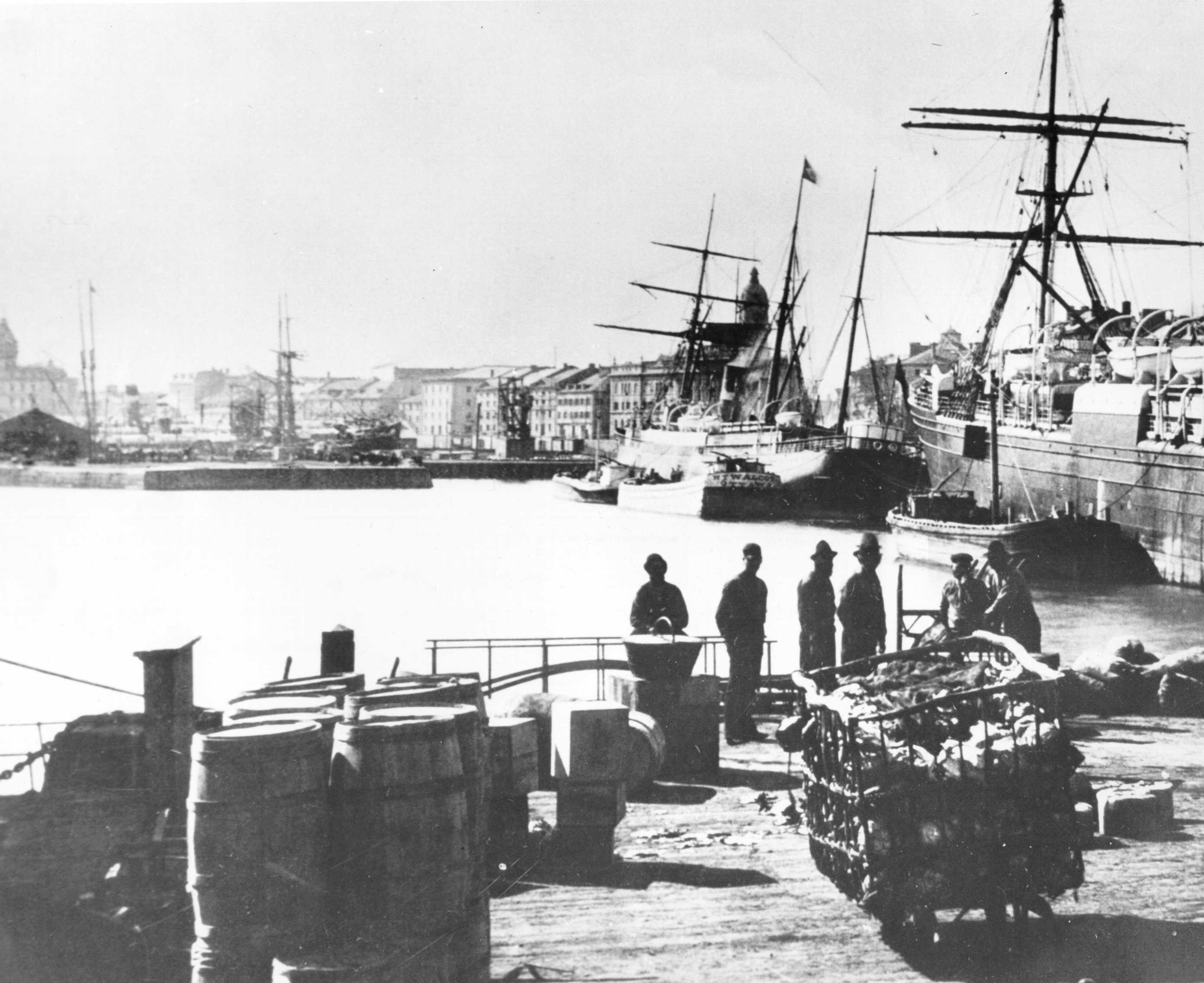 What's on display
Take the opportunity to learn more about your Port!
The temporary exhibition features ten model ships that have marked the Port's history, various artifacts and objects inherited from the first Harbour commissioners and preserved over time, as well as the famous Gold-Headed Cane traditionally awarded to the first captain to cross into Port of Montreal waters every year, a tradition that dates back over 180 years.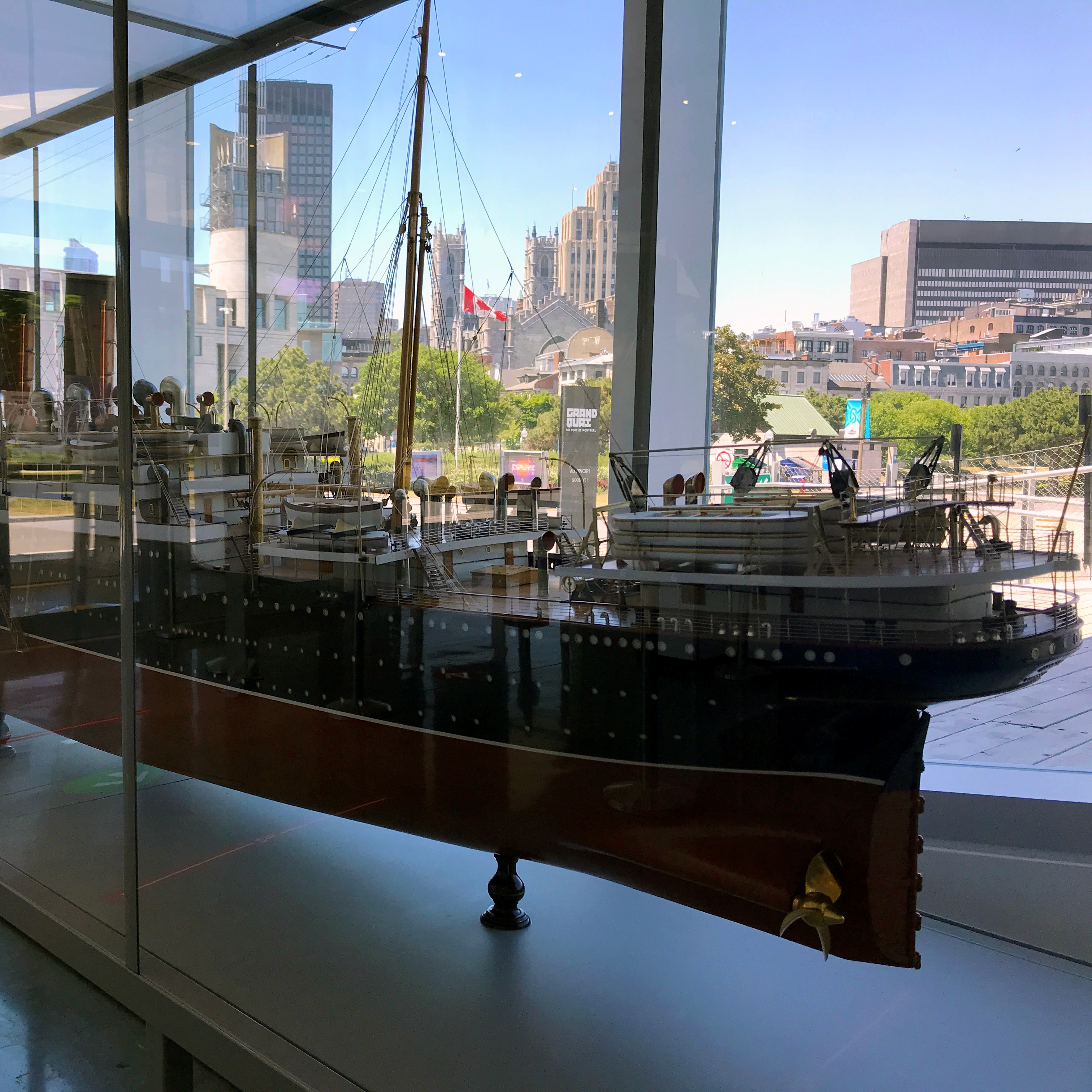 You will also see a large mural featuring textual, visual and video information illustrating the fascinating history of freight transport under the following themes:
Overview of the Port through time
How the Port development in terms of both shipping and infrastructure
Modernizing: Alexandra Pier, the hangars, the land routes, silos, grain elevators and more
Diversity of goods and the heyday of wheat
21st-century installations
Waterfront jobs
There is also a second mural on passenger transportation under these themes:
Arrival and departure points through time
Passenger terminals for Expo 67
The new cruise terminal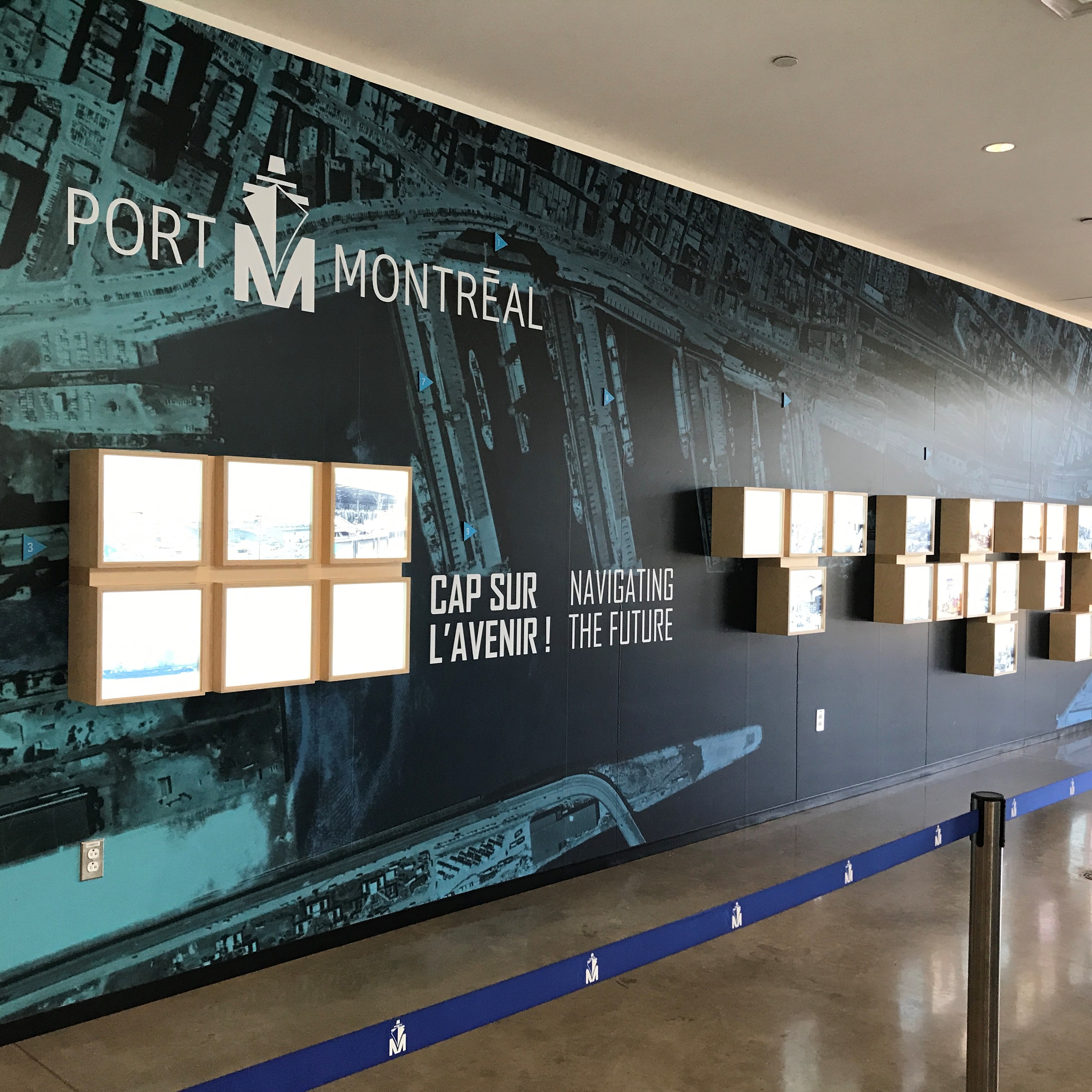 A timeline on the Promenade
Top off your visit to the Grand Quay by exploring our timeline on the green roof: the entire history of the Port of Montreal explained chronologically from the founding of the city to the present day.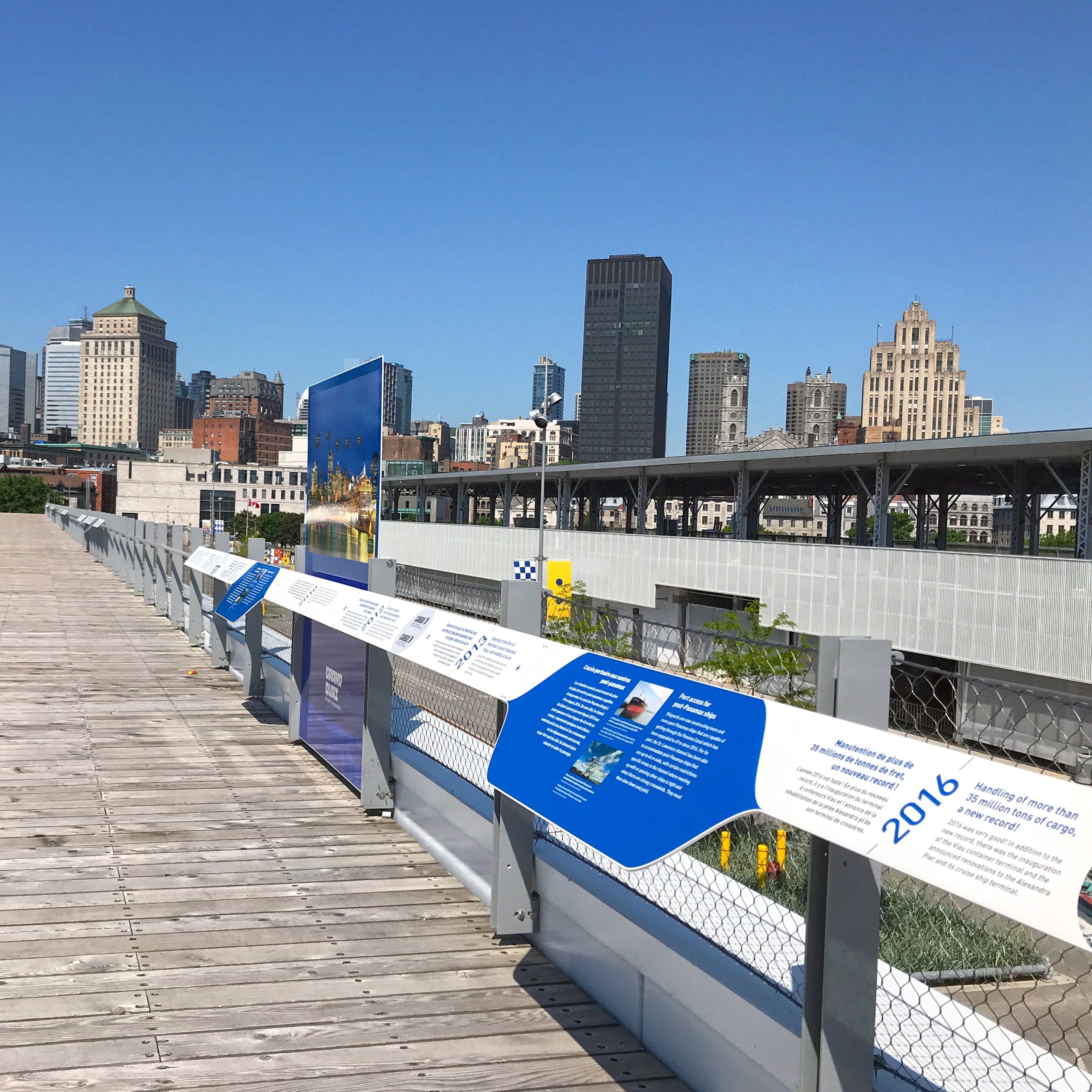 FAQ